Crude oil prices rebound, boosted by China's refinery performance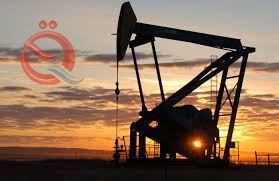 Oil prices rebounded in Tuesday's session after yesterday's decline, supported by the performance of Chinese refineries, which processed a record crude oil last month, which may reflect the recovery of Chinese demand. 
US crude futures traded at $ 66.49 a barrel, after hitting a high of $ 66.62 a barrel, while opening today's session at $ 66.39 a barrel, the lowest level at $ 66.37 a barrel. 
China's refineries hit a record 12.1 million barrels per day (bpd) of crude oil in March, boosted by abundant government import quotas and a fixed margin.
The world's second largest oil user processed 51.51 million tons of crude oil last month, equivalent to 12.13 million barrels a day, according to the National Bureau of Statistics. It hit the previous record of 12.03 million barrels per day set in November, the bureau said. 
Compared to an average of 11.56 million barrels in the first two days, and 11.19 million barrels in March last year. 
Production in the first quarter rose 7.5 percent year-on-year to 148.72 million tonnes, or 12.06 million bpd. This represents an increase of 841,600 barrels per day during the period.
The index of crude oil refining in the past month may reflect rising demand from China, the world's largest oil buyer, despite today's growth data from the first quarter and showed a limited decline in the growth of the world's second economy.
http://economy-news.net/content.php?id=11984