The first phrase was uttered by the children of the cave after their rescue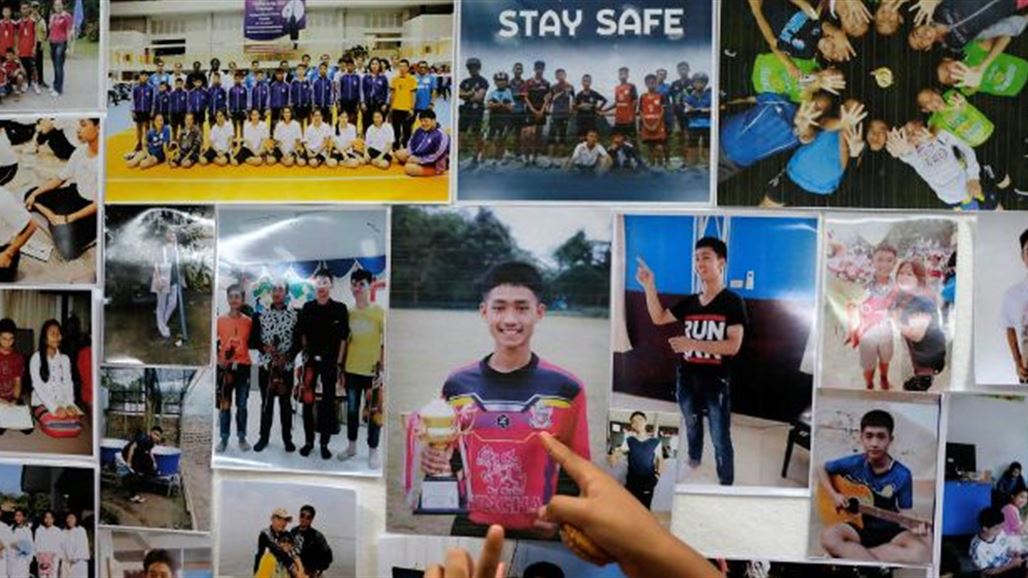 news agency Reuters , said rescue children trapped cave days deep inside a cave since the process was swamped with floods, noting that the members of the rescue mission assert that they are in good health and that their morale is high. 

"The first words spoken by the rescued children are missing our home," the agency said, pointing to continued efforts to search for the rest. 

So far, eight out of 12 people have been rescued, along with their coach.

"All children have been given anti-viral and vitamin B vaccines," Thai medical authorities said. "Tests carried out by X-rays show an increased risk of infection." 

"But four of the children are able to eat normally," he said, adding that "the color of their skin was pale when they were rescued but they are in a better position now." 

"Natural tests will be completed within a day or two and if they are not infected, their families will be allowed to visit," he said. 

Some of them are between the ages of 14 and 16, according to the health official, according to "Reuters" that "all eight children are able to move."



All the children are members of the 12-person football team, who entered the cave with their coach on June 23 before being flooded. 

"Thirteen foreign submarines, including five members of the Thai navy special forces, have come to get the children out," said Narongsek Osotanakorn, the rescue chief of the rescue mission .
https://www.alsumaria.tv/news/241416/%D8%A3%D9%88%D9%84-%D8%B9%D8%A8%D8%A7%D8%B1%D8%A9-%D9%82%D8%A7%D9%84%D9%87%D8%A7-%D8%A3%D8%B7%D9%81%D8%A7%D9%84-%D8%A7%D9%84%D9%83%D9%87%D9%81-%D8%A8%D8%B9%D8%AF-%D8%A5%D9%86%D9%82%D8%A7%D8%B0%D9%87%D9%85/ar