Energy Agency: Global oil production reserve may be exhausted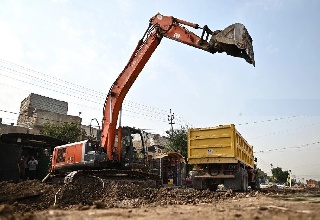 The International Energy Agency (IEA) said on Thursday that global oil supply reserves may have been fully depleted by long-term protracted production disruptions, boosting prices and threatening demand growth .
Oil prices rose to their highest levels since 2014 in recent weeks due to the expected drop in Iran's crude exports this year due to renewed US sanctions as well as a decline in Venezuela's production and disruption of supplies in Libya, Canada and the North Sea .
In the short supply, the Organization of the Petroleum Exporting Countries (OPEC) and some of its top producers, including Russia, have relaxed their agreement to cut production. Saudi Arabia has pledged to support the market, while US President Donald Trump has accused the organization of pushing prices higher .
The Paris-based International Energy Agency (IEA) said in its monthly oil market report that there were already "very promising" signs that production by top producers was increasing and could reach a record high .
But the agency said production disruptions highlighted the pressure on global supplies at a time when global spare capacity reserves may have been exhausted .
Excessive capacity refers to the ability of the producer to increase production in a relatively short time, mostly in the Middle East .
OPEC's crude output in June reached its highest level in four months at 31.87 million bpd, the agency said. The Middle East's surplus capacity in July was 1.6 million bpd, equivalent to about 2 percent of world production .
Non-Opec production also continues to rise, including growing US rock oil production, but the agency says this may not be enough to ease fears .
"This weakness is currently supporting oil prices and seems likely to continue. "We do not see any sign of higher production from elsewhere that could ease concerns about the tight supply in the market ."
The IEA kept its forecast for oil demand growth in 2018 at 1.4 million bpd, but warned that rising prices could cut consumption .
"Rising prices are causing consumer fears everywhere that their economies will be affected. On the other hand, this may have a significant impact on the growth of oil demand . "
China and India, the second and third largest oil consumer in the world, may face "major challenges" in finding alternative crude oil after a drop in Iranian and Venezuelan oil exports, the International Energy Agency said.