Israel sets conditions for the survival of "Assad" in power!
  Tuesday, September 12, 2017 at 12: 13 pm (726 views)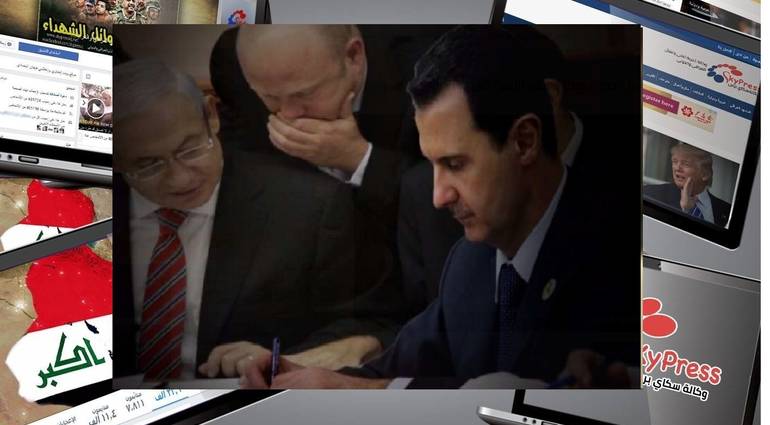 Israel sets conditions for the survival of "Assad" in power!

Baghdad / Sky Press
JERUSALEM (Reuters) - Israel's Justice Minister Alet Shaked spoke of some of the threats looming over Israel in a direct interview at the international conference against terrorism, the Jerusalem Post reported.
"He has an interest in keeping Iran out of Syria if he wants to stay," Shakid told the conference about Bashar al-Assad's regime in the region.
"Israel must pressure the world powers not to allow Iran to establish an entity in Syria, and that the world powers must not bow to the Assad regime and Israel will do its duty.
The Israeli minister warned of the attempt of other terrorist groups, backed by Iran, to build a Shiite bridge from Iran to Iraq and up to the Syrian border with Israel.
On the situation on the northern border, where the Israeli army is currently maneuvering in preparation for a possible clash with Hezbollah, the minister said that Israel must make sure that Hezbollah will not get weapons that change the rules of the game, as she put it.
Israeli Minister of Regional Cooperation Tzachi Hanegbi said that Netanyahu would discuss the Iranian presence in Syria with US President Donald Trump during their meeting next week in New York on the sidelines of the UN General Assembly.
"Israel is in favor of preventing this through diplomatic channels, and Israel wants to be more clear in order to avoid criticism if it carries out an operation in this regard," he said, without elaborating on his destination.
http://www.skypressiq.net/2017/9/12/%D8%A5%D8%B3%D8%B1%D8%A7%D8%A6%D9%8A%D9%84-%D8%AA%D8%AD%D8%AF%D8%AF-%D8%B4%D8%B1%D9%88%D8%B7%D8%A7-%D9%84%D8%A8%D9%82%D8%A7%D8%A1-%D8%A7%D9%84%D8%A3%D8%B3%D8%AF-%D9%81%D9%8A-%D8%A7%D9%84%D8%B3%D9%84%D8%B7%D8%A9