Financial Times: Trump unites Iranians
  Wednesday, 11 October 2017 at 18:17 PM (Views 774)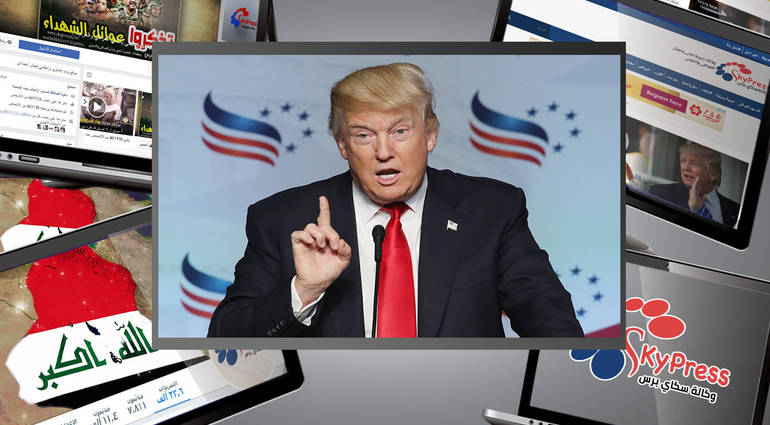 Financial Times: Trump unites Iranians
Baghdad / Sky Press
The British newspaper The Financial Times that the threats of the US president to get out of the nuclear agreement has united the Iranians.
The British Financial Times wrote in an analytical article that the threats of the US administration led by Donald Trump to get out of the nuclear agreement led to the union of different political parties in Iran.
Trump said the nuclear deal with Iran "brings shame to America," and is set to set out his overall strategy against Iran and the nuclear deal in a speech on Thursday, where it is reported that the latter will announce Iran's non-compliance with the nuclear agreement.
According to the British newspaper, it is not expected to restore the ban on Iran, which was suspended after the nuclear agreement, but it is likely to take new steps in the face of Tehran.
The newspaper pointed elsewhere in the report to the US statements on Tehran's support for the political government and its missile tests and said that various political parties in Iran consider these policies are vital issues in the interest of national security of Iran, while analysts exclude the change of any of these Iranian policies .
http://www.skypressiq.net/2017/10/11/%D9%81%D8%A7%D9%8A%D9%86%D9%86%D8%B4%D8%A7%D9%84-%D8%AA%D8%A7%D9%8A%D9%85%D8%B2-%D8%AA%D8%B1%D8%A7%D9%85%D8%A8-%D9%8A%D9%88%D8%AD%D8%AF-%D8%A7%D9%84%D8%A7%D9%8A%D8%B1%D8%A7%D9%86%D9%8A%D9%8A%D9%86