[size=32]
Saudi Arabia to monitor 30 million dollars for information to arrest Abdul Malik al-Houthi[/size]
 Twilight News    

 2 hours ago
(Reuters) - Saudi Arabia on Sunday set financial rewards for any information leading to the arrest of 40 wanted men in Yemen. 
And announced a "first list" of 40 names responsible for planning, implementing and supporting various terrorist activities in the terrorist group Houthi. 
Saudi Arabia said in a statement that it "calls on those who have this information to communicate with the competent authorities in the Kingdom through the safe communication mechanisms described, which are designed to keep the confidentiality of the information provided and the identity of the sponsors and can not be disclosed." 
The statement said that this comes on the basis of the system of combating and financing terrorism crimes, and the statement of the Ministry of Interior on the first list of parties, groups and terrorist currents and includes the Houthi group.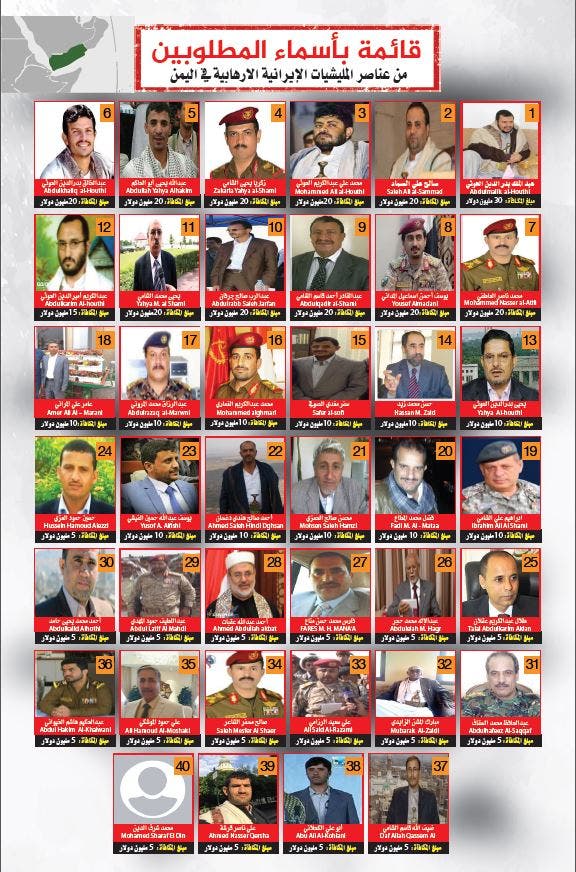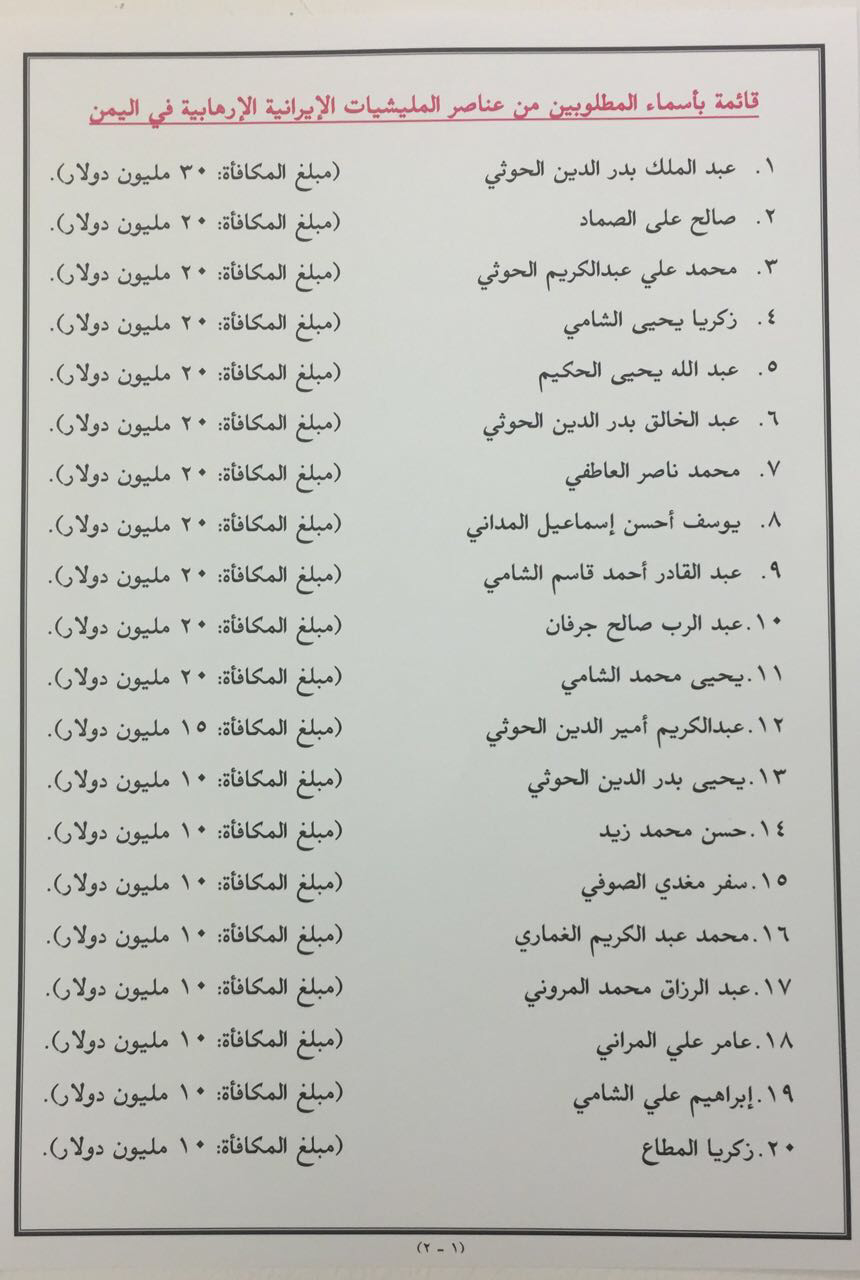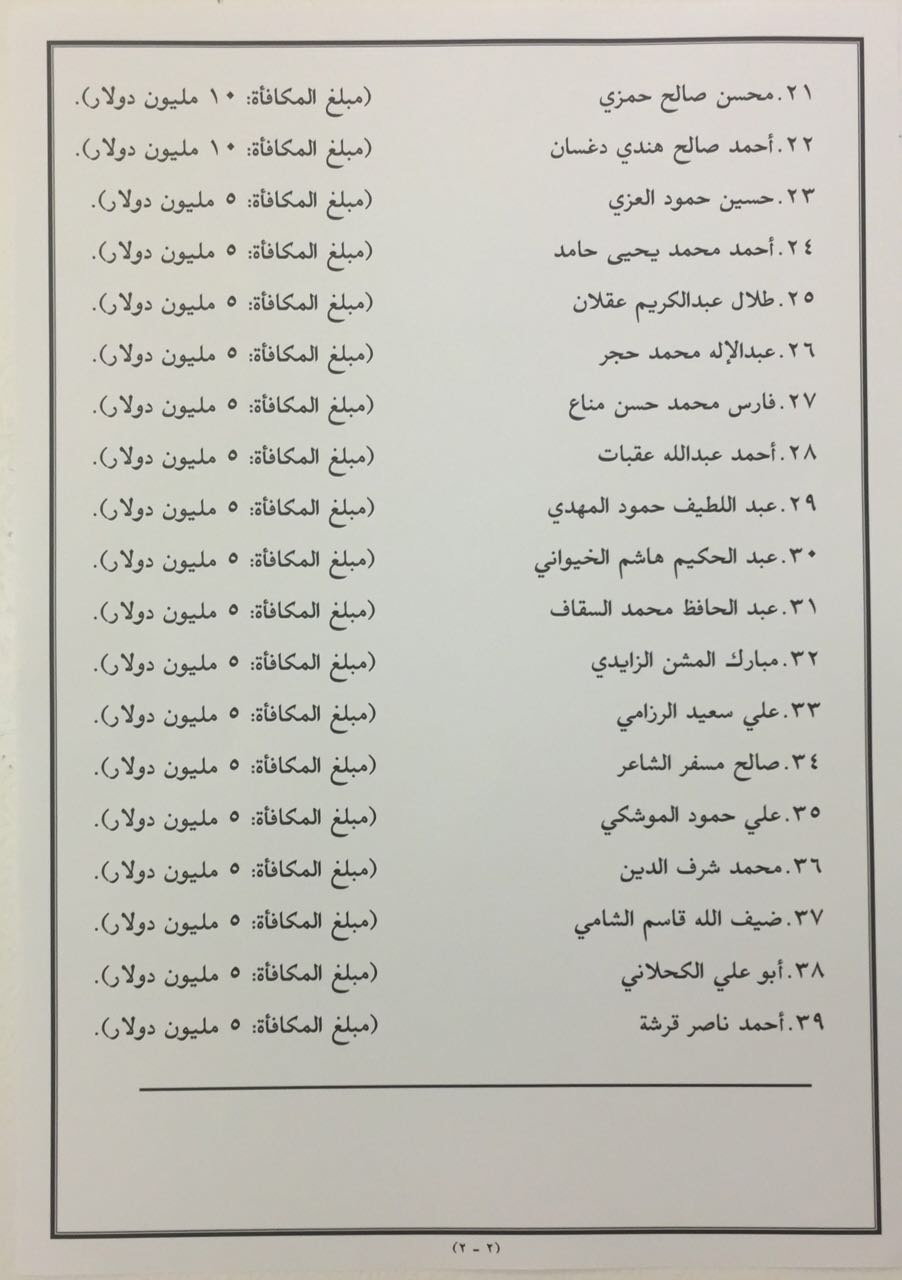 http://www.shafaaq.com/ar/Ar_NewsReader/e72f2eca-c526-4630-9728-a50884109078