Former intelligence official: Putin manipulated Tramp
  Monday, November 13, 2017 at 18:06 PM (700 views)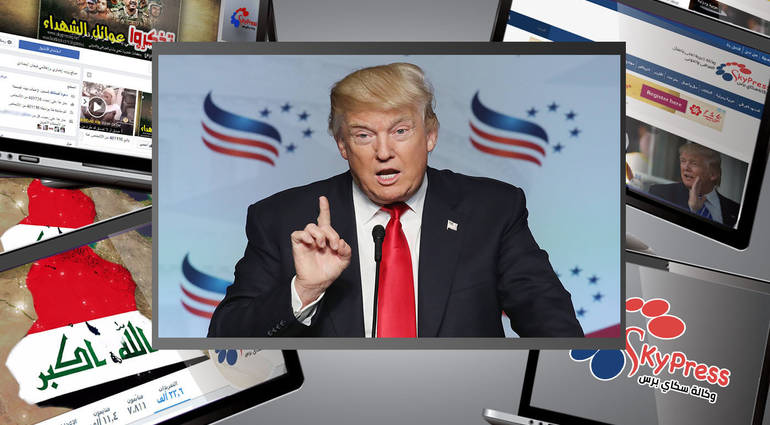 Former intelligence official: Putin manipulated Tramp
Baghdad / Sky Press
Two former US intelligence officials have expressed concern that Russian President Vladimir Putin is "manipulating" his US counterpart Donald Trump, after the latter said he "believes that Putin has acknowledged his denial of Moscow's intervention in the 2016 US presidential election."
John Brennan, former director of the CIA and James Clapper, former director of national intelligence, said Trump "mismanaged relations between Moscow and the United States even as a special investigator investigates possible collusion between the Trump campaign and Russia."
"I think Trump, for some reason, feels intimidated by Putin," Brennan said on CNN's CNN television program. "I'm afraid what he can do or what these investigations can do. What Trump is doing with The Russians are nothing but naivety, ignorance or fear. "
"The foreign leaders who officially welcome Trump can manipulate him," Klapper said. "I think the Chinese and the Russians believe they can manipulate it."
Their comments come after Trump told reporters earlier this week that he had spoken to Putin again about Russia's alleged involvement in the presidential election campaign and that the Russian president had again denied intervention.
http://www.skypressiq.net/2017/11/13/%D9%85%D8%B3%D8%A4%D9%88%D9%84%D8%A7-%D9%85%D8%AE%D8%A7%D8%A8%D8%B1%D8%A7%D8%AA-%D8%B3%D8%A7%D8%A8%D9%82%D8%A7%D9%86-%D8%A8%D9%88%D8%AA%D9%8A%D9%86-%D8%AA%D9%84%D8%A7%D8%B9%D8%A8-%D8%A8%D8%AA%D8%B1%D8%A7%D9%85%D8%A8