Newspaper announces surprise: Prince of Qatar to visit Saudi Arabia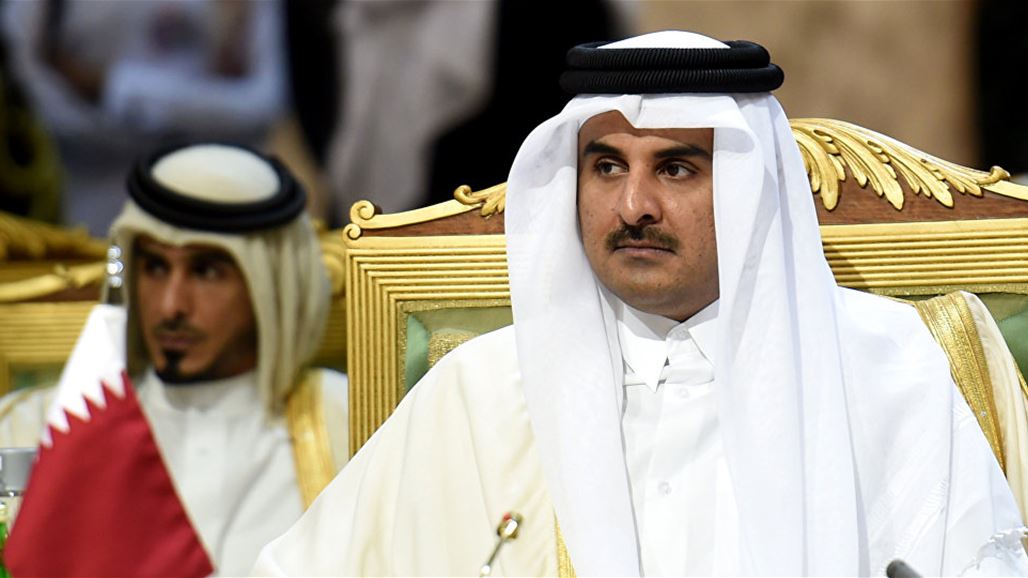 Al-Rai newspaper revealed a great surprise and announced the date of the visit of the Emir of Qatar Sheikh Tamim bin Hamad al-Thani, to Saudi Arabia. 
The Kuwaiti newspaper quoted an Arab diplomatic source as saying that "the Emir of Qatar will head his country's delegation to the Arab summit scheduled for Sunday in Saudi Arabia on April 15." 
In a statement to the Anatolia news agency, Foreign Ministry spokeswoman Lulwa Al-Khater said that "the Gulf crisis file will not be on the agenda of the Arab summit," noting that "the Secretary-General of the Arab League, Ahmed Aboul Gheit, handed an official invitation to her country to participate in the top".
Reiterating her country's commitment to dialogue to resolve the crisis between Qatar and the four boycotting countries, al-Khater declined to address it at the summit, but added that "if the issue is raised, as we have stated repeatedly, we are committed to dialogue to resolve the crisis, National values ​​of the State of Qatar and its people ". 
The preparatory meetings for the summit will be launched on Monday. 
The Gulf region has been experiencing a crisis since June 2017, with Saudi Arabia, the United Arab Emirates, Bahrain and Egypt severing ties with Qatar and imposing "punitive measures" on the grounds of their support for terrorism, which Doha denies and is facing a campaign to derail its national decision.
https://www.alsumaria.tv/news/233747/%D8%B5%D8%AD%D9%8A%D9%81%D8%A9-%D8%AA%D8%B9%D9%84%D9%86-%D9%85%D9%81%D8%A7%D8%AC%D8%A3%D8%A9-%D8%A3%D9%85%D9%8A%D8%B1-%D9%82%D8%B7%D8%B1-%D9%8A%D8%B2%D9%88%D8%B1-%D8%A7%D9%84%D8%B3%D8%B9%D9%88%D8%AF%D9%8A%D8%A9/ar