Turkey begins importing pork and horses from Bosnia and Herzegovina with exemption from customs
Sunday 15 April 2018 10:00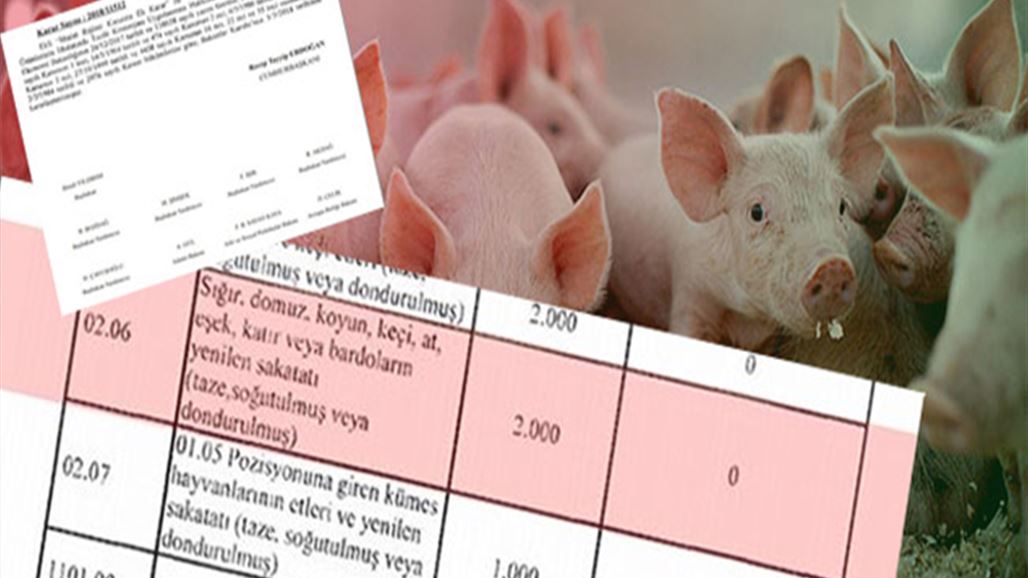 newspaper "Zaman" Turkish, Sunday, revealed that Turkey will soon start importing pork and horses from Bosnia and Herzegovina, by resolution published in the Official Gazette of the approval of Turkish President Recep Tayyip Erdogan. 
According to the official newspaper, Turkey has opened a tariff-free tariff share for the import of meat and agricultural products from Bosnia and Herzegovina, including the imports of starch, pork and horse, noting the decision came into force once it was published in the Official Gazette.
According to the paper, the law stipulates that customs duties on fresh, chilled or frozen meat, up to 8,000 tons, lamb meat and goats up to 2,000 tons, should not be imposed. 
It was decided to import Turkey 500 tons of pork from the Republic of Moldova under the decision published in the official newspaper on December 17, 2016, according to the newspaper. 
The tariff quota stated that no customs duties shall be collected from the edible parts of cattle, pigs, sheep, goats, horses, donkeys or mules, up to two thousand tons, as well as poultry, up to 1,000 tons.
The paper will also include wheat flour and flour mixed up to 85 thousand tons, sunflower seeds up to 75 thousand tons, cotton seed oils or safflower, net lactose, chemically, maltose, glucose and other sugars that include lactose, sugar syrup that does not contain colored or additional odor even 20 tons, artificial honey and caramel. 
The newspaper pointed out that the work will be the tariff quota for animal meat and parts until 31 December 2022. 
The Turkish authorities have already signed agreements to import 5 tons of meat with the Serbian authorities, criticized the leader of the opposition Republican People's Party Kamal Kilijdar Oglu The order was to feed Erdogan, the Turkish people, for a meat whose name was not mentioned before slaughtering it.
https://www.alsumaria.tv/news/234287/%D8%AA%D8%B1%D9%83%D9%8A%D8%A7-%D8%AA%D8%A8%D8%AF%D8%A3-%D8%A7%D8%B3%D8%AA%D9%8A%D8%B1%D8%A7%D8%AF-%D9%84%D8%AD%D9%85-%D8%A7%D9%84%D8%AE%D9%86%D8%B2%D9%8A%D8%B1-%D9%88%D8%A7%D9%84%D8%AE%D9%8A%D9%88%D9%84-%D9%85%D9%86-%D8%A7%D9%84%D8%A8%D9%88%D8%B3%D9%86%D8%A9/ar