Putin signs strategic partnership declaration with Abu Dhabi Crown Prince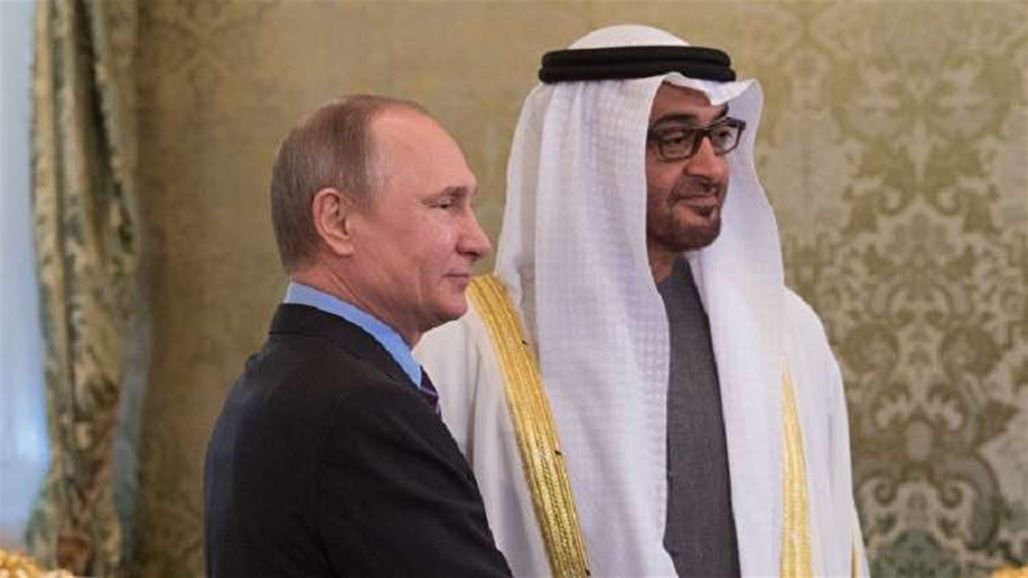 signed by Russian President Vladimir Putin on Friday, with the Crown Prince of Abu Dhabi, Sheikh Mohammed bin Zayed Al Nahyan, the declaration of a strategic partnership, according to a statement in the press office of the Kremlin . 
"On June 1, Putin will discuss with Abu Dhabi Crown Prince Mohammed bin Zayed Al Nahyan, who arrived in Russia on a working visit, issues of further building Russian-UAE cooperation in trade, economy and investment, as well as current issues on the international and regional agenda," the statement said.
In addition, according to the announcement, Putin and the Nahyan will also sign a declaration on the strategic partnership between Russia and the UAE after the two parties agreed in April last year "to give Russian-UAE relations a strategic partnership and to prepare a joint declaration on the matter." 
It is noteworthy that the relationship between Russia and the UAE is characterized by high level of political dialogue and mutual visits since September 2007, and barely exceeded the volume of trade exchange between Russia and the UAE in 2010 billion dollars, and in 2015 exceeded $ 3.7 billion. 
In 2013, a joint investment fund was established between the Abu Dhabi Financial Department and the Russian Direct Investment Fund in various sectors of the Russian economy. Since 1994, a governmental committee for international cooperation between Russia and the UAE has been established in the field of trade and economic and technical cooperation. Since September 2005, the Russian-UAE Business Council has started its work.
Military-technical cooperation is developing steadily between the two countries. Between 2000 and 2014, the United Arab Emirates received weapons and military equipment worth $ 714 million from the products of the Russian Defense Ministry.
https://www.alsumaria.tv/news/238127/%D8%A8%D9%88%D8%AA%D9%8A%D9%86-%D9%8A%D9%88%D9%82%D8%B9-%D9%85%D8%B9-%D9%88%D9%84%D9%8A-%D8%B9%D9%87%D8%AF-%D8%A3%D8%A8%D9%88%D8%B8%D8%A8%D9%8A-%D8%A5%D8%B9%D9%84%D8%A7%D9%86-%D8%B4%D8%B1%D8%A7%D9%83%D8%A9-%D8%A7%D8%B3%D8%AA%D8%B1%D8%A7%D8%AA%D9%8A%D8%AC%D9%8A/ar