Congressman Bennie Thompson: Don't buy Iraqi currency
Feb. 4, 2014 7:41 AM |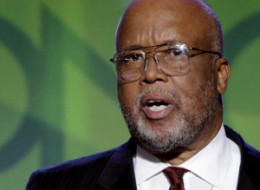 U.S. Rep. Bennie Thompson is warning Mississippians against the purchase or exchange of Iraqi dinars:
The state's 2nd District congressman released a statement Monday saying his office had received numerous complaints from constituents who had purchased Iraqi dinars and couldn't use them or exchange them for other legal tender.
He directed anyone who has purchased Iraqi dinars to contact the U.S. Commodity Futures Trading Commission to file a complaint or issue a tip at 1-866-366-2382.
The dinar is not traded on any legitimate foreign exchange and is worth a fraction of a dollar.
A federal grand jury last money indicted three men from the Toledo, Ohio, area for their roles in the operation of a $23 million fraud scheme involving the sale of Iraqi dinar currency and two nonexistent hedge funds.
Investors lost about $23.8 million from dinar sales, according to the indictment.
Read more:
http://dinarvets.com/forums/index.php?/topic/171596-congressman-bennie-thompson-dont-buy-iraqi-currency/#ixzz2sNRjKBld