The Guardian: End of the Game - Expelling families are fleeing the last strongholds of organization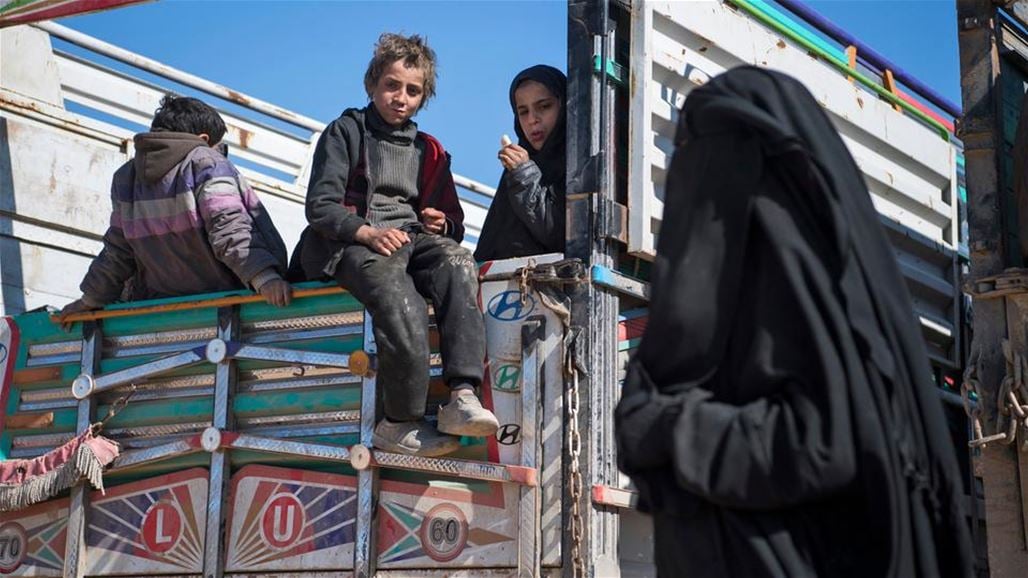 published newspaper " The Guardian" British, on Thursday, a report entitled " The end of the game - the families of organizing Daesh fleeing to Lagoze , the last stronghold of the organization." 
The report said that the ongoing shelling of the village of Baguz, the last stronghold of the Daqash organization in eastern Syria , was exposed to a barrage of missiles that prompted many of the organization's families to flee. 
"There are only 500 people left in Baguz, the majority of them who refuse to leave this small area of ​​two square kilometers," he said, adding that it had already included more than 9,000.
"There was no way out of Baguz," the report quoted Abu Ahmed al-Rawi, 35, who had escaped from Baguz, as saying. "We were in the shack before moving to Baguz. I had no choice. I do not know what will happen. But I know I'm the only one still alive. "
https://www.alsumaria.tv/news/260801/%D8%A7%D9%84%D8%BA%D8%A7%D8%B1%D8%AF%D9%8A%D8%A7%D9%86-%D9%86%D9%87%D8%A7%D9%8A%D8%A9-%D8%A7%D9%84%D9%84%D8%B9%D8%A8%D8%A9-%D8%B9%D8%A7%D8%A6%D9%84%D8%A7%D8%AA-%D8%AF%D8%A7%D8%B9%D8%B4-%D9%8A%D9%81%D8%B1%D9%88%D9%86-%D9%85%D9%86-%D8%A2%D8%AE%D8%B1-%D9%85%D8%B9/ar