Kim and Trump were detained ahead of the second summit of the two leaders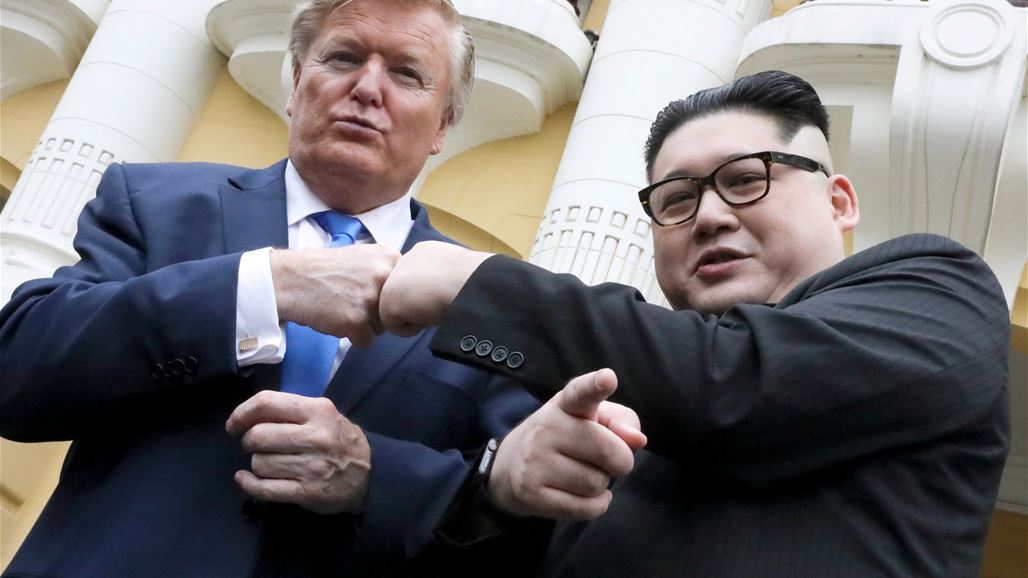 ) - Vietnamese police have temporarily detained US President Donald Trump and North Korean leader Kim Jong- un ahead of a second summit between the two leaders, to be held in Hanoi next week. 

The Korean leader, Howard X, an Australian of Chinese descent, confirmed at his Facebook account last Friday that his Canadian colleague, Russell White, who is similar to the White House, was questioned for about three hours by 15 Vietnamese police officers, They are threatened with deportation from the country.




Activist Howard X explained that the police interrogated him and his colleague Russell White, after an interview with local television. 

Kim said the police had warned him and his colleague that the Vietnamese capital was going through a "very sensitive phase" at the upcoming summit and called on them to stop their activity on the grounds that it was causing "unrest." 

The police said that the work of these foreign activists may threaten the security of the presidents of the United States and North Korea themselves, because "these two presidents have many enemies." 

After a new objection by Howard X, a police officer threatened to deport him from the country under the pretext that the tourist company that organized his trip violated the standards in Vietnam and that the interviewers had no right to interview media without the consent of the Hanoi government.

The officer said he needed to consult with his leadership to determine whether the activists would be deported, but the police ultimately agreed to release the activists and were taken to their hotel by police car, but after signing a document in Vietnamese vowing to refrain from making press statements and continuing As well as not to leave their hotel until the end of the North American summit in Hanoi. 

However, despite these measures, all security officers after the interrogation, according to the activist, announced their desire to take pictures with the likenesses and expressed their admiration for them. 

Howard X stated that an officer was always in front of his hotel and was watching all his moves, and local television declined to broadcast an interview with the "Shibihin". 

For his part, White confirmed his temporary detention and interrogation, he said in an interview with "AFP"

The two suspects were questioned by Singapore authorities during the first Trump-Kim summit held there last June.
https://www.alsumaria.tv/news/261725/%D8%A7%D8%AD%D8%AA%D8%AC%D8%A7%D8%B2-%D8%B4%D8%A8%D9%8A%D9%87%D9%8A-%D9%83%D9%8A%D9%85-%D9%88%D8%AA%D8%B1%D8%A7%D9%85%D8%A8-%D9%82%D8%A8%D9%8A%D9%84-%D8%A7%D9%86%D8%B9%D9%82%D8%A7%D8%AF-%D8%A7%D9%84%D9%82%D9%85%D8%A9-%D8%A7%D9%84%D8%AB%D8%A7%D9%86%D9%8A%D8%A9/ar