Israel changed Gaza "in response to the targeting of Tel Aviv with two missiles"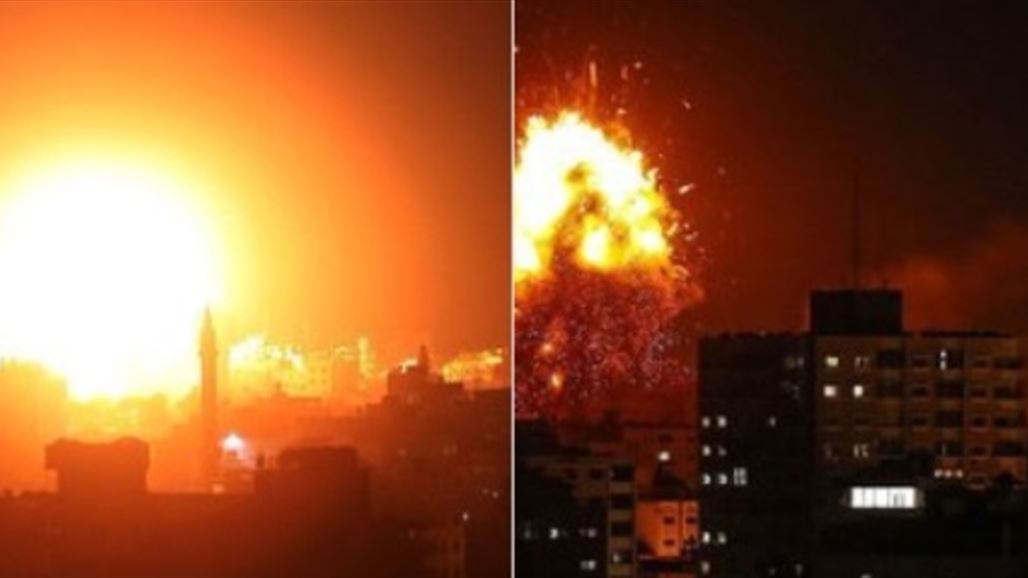 The Israeli army launched Friday raids on the positions of the Hamas and Islamic Jihad in Gaza, "in response to two rockets launched hours before Israel " from the Palestinian territories. 

The IDF wrote on Twitter : "The IDF is launching raids against terrorist targets in the Gaza Strip at this hour ," without any further details. 

For his part, a security source in Gaza said that several sites of the armed wings of Hamas and Islamic Jihad throughout the Gaza Strip targeted the strikes.

The source pointed out that the strikes caused significant damage, and no injuries or deaths. 

According to the Palestinian agency "Ma'an", Israeli aircraft launched several raids on the site of Badr south of Netzarim settlement liberated by three rockets. 

In the southern Gaza Strip, Israeli helicopter gunships fired four missiles at a site near the new port in the southern Gaza Strip town of Khan Yunis. 

The raids also targeted the naval site in the Al Waha area northwest of Gaza City with three rockets, the naval position west of Beit Lahia with two missiles, and the naval position behind Al Baidar with five rockets. 

The Israeli Foreign Ministry published a videotape that said it showed the Iron Dome destroying one of the rockets over the Tel Aviv area and two missiles flying over high buildings with sirens.
"It seems that one of the rockets landed in the sea, and the second one fell somewhere, but not in Tel Aviv," Tel Aviv Mayor Ron Hulday said.
https://www.alsumaria.tv/news/263530/%D8%A5%D8%B3%D8%B1%D8%A7%D8%A6%D9%8A%D9%84-%D8%AA%D8%BA%D9%8A%D8%B1-%D8%B9%D9%84%D9%89-%D8%BA%D8%B2%D8%A9-%D8%B1%D8%AF%D8%A7-%D8%B9%D9%84%D9%89-%D8%A7%D8%B3%D8%AA%D9%87%D8%AF%D8%A7%D9%81-%D8%AA%D9%84-%D8%A3%D8%A8%D9%8A%D8%A8-%D8%A8%D8%B5%D8%A7%D8%B1%D9%88/ar