Central Bank: Switzerland to issue a new cash sheet of 1000 francs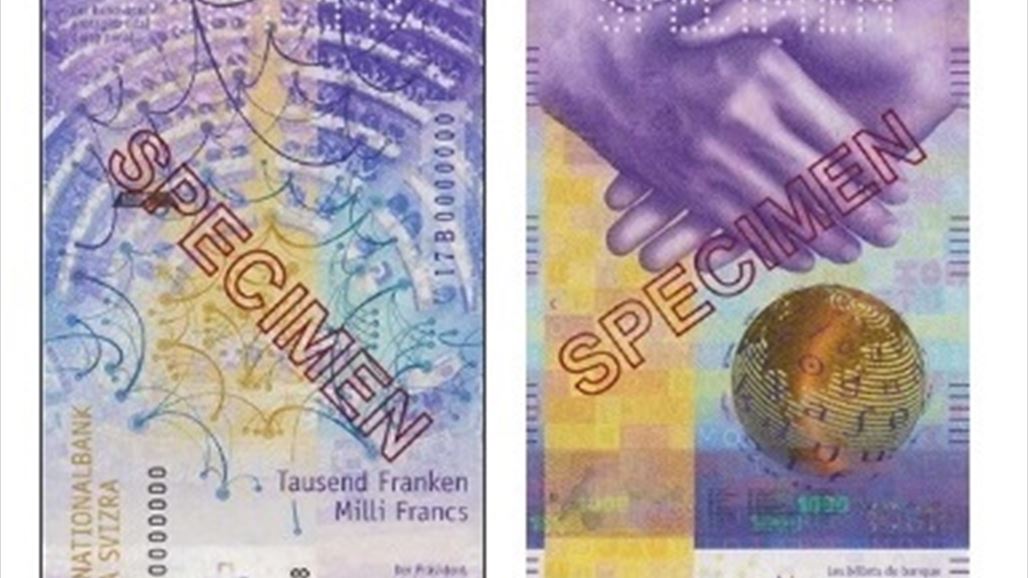 , told the Central Bank of Iraq , Thursday, all banks that Switzerland introduced a new monetary paper category 1000 francs. 

"The Swiss National Bank (SNB) has informed us that it has introduced a new cash sheet in the category of 1000 francs, which is the fifth category of the ninth series," the bank said in a statement. "The sixth and final category will be put into circulation in September 2019."
"The old banknote is 1000 francs and the other categories are in the eighth series in circulation and have a legal and legal power," the bank said. 

The bank called on all private banks to "inform their employees of foreign exchange workers of the new issuance of the Swiss National Bank."
https://www.alsumaria.tv/news/267620/%D8%A7%D9%84%D8%A8%D9%86%D9%83-%D8%A7%D9%84%D9%85%D8%B1%D9%83%D8%B2%D9%8A-%D8%B3%D9%88%D9%8A%D8%B3%D8%B1%D8%A7-%D8%AA%D8%B7%D8%B1%D8%AD-%D9%88%D8%B1%D9%82%D8%A9-%D9%86%D9%82%D8%AF%D9%8A%D8%A9-%D8%AC%D8%AF%D9%8A%D8%AF%D8%A9-%D9%81%D8%A6%D8%A9-100/ar