[size=34]Graham warns Iran: If you want more, you will get it
Last update:

 Friday, 

8 Jumada I 1441 AH -

 03 January 2020 KSA 07:30 - GMT 04:30


Publication date:

 Friday 

8 Jumada I 1441 AH -

 03 January 2020 KSA 06:38 - GMT 03:38
Source:

 Al-Arabiya.net
[/size]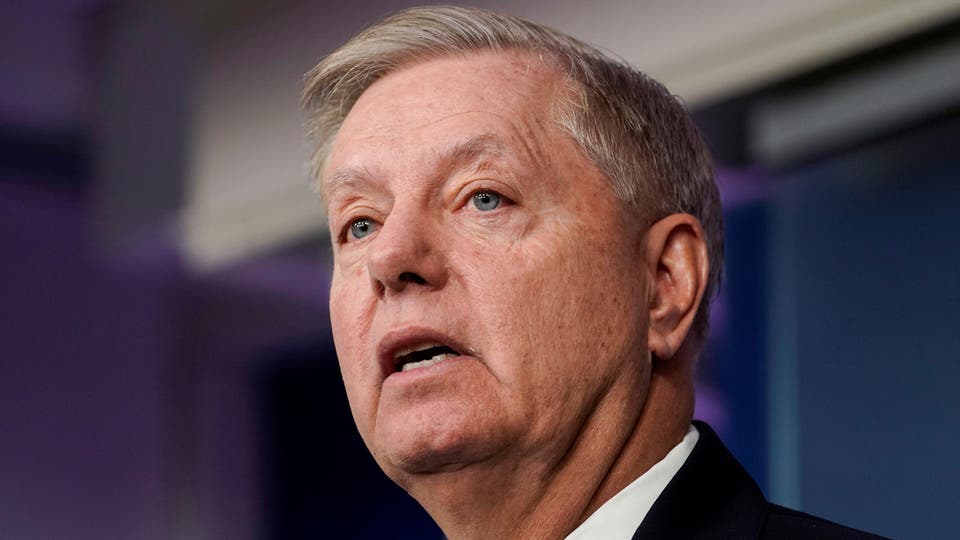 Lindsey Graham[size=0]font size
[/size]
Lindsey Graham

@LindseyGrahamSC

[ltr]Wow - the price of killing and injuring Americans has just gone up drastically. Major blow to Iranian regime that has American blood on its hands. Soleimani was one of the most ruthless and vicious members of the Ayatollah's regime. He had American blood on his hands.[/ltr]



٢٤٫٧ ألف
٩:٠٨ م - ٢ يناير ٢٠٢٠
المعلومات والخصوصية لإعلانات تويتر
[size=16][rtl]



[size=14]٨٬٦٧٧ من الأشخاص يتحدثون عن ذلك




[/rtl]
[/size]
[/size]
Graham said in a tweet on his account, "Twitter" that the cost of wounding and killing Americans is very expensive.
He added: Soleimani is one of the most cruel and ferocious members of the Iranian regime.
Graham declared his appreciation for Trump's bold action against Iranian aggression.
Graham sent a message to the Iranian government, saying: "If you want more, you will get it ... If Iran continues to attack America and its allies, they will pay a heavy price."
Graham has threatened to destroy oil refineries if it continues to attack America and its allies.
After the American strike that killed the commander of the Quds Force, Qassem Soleimani, at dawn on Friday, and Abu Mahdi al-Muhandis, deputy chief of the Hashd militia, the US president, Donald Trump, tweeted that he was victorious by spreading only his country's flag.

The operation also left a number of charred bodies, which have not yet been identified.Trump's tweet came after an organized assassination using aircraft, targeting a number of leaders and members of the popular crowd, while exiting from Baghdad International Airport from the southern gate accompanied by a non-Iraqi delegation, where reports indicated that some of the Iranian leaders from the Revolutionary Guards were present.
The missile attack killed the Quds Force commander, Qasim Soleimani, and the second man in the Hashd militia, Abu Mahdi al-Muhandis, and the official in the Hashd Relations Directorate, Muhammad al-Jabri, and the Vehicles Officer, Haider Ali.