[size=34]Trump to Obama: I fell into the trap and was exposed!
Last update:

 Monday, 

18 Ramadan 1441 AH -

 11 May 2020 KSA 08:53 - GMT 05:53


Publication date:

 Monday 

18 Ramadan 1441 AH -

 11 May 2020 KSA 08:07 - GMT 05:07
Source:

 Al-Arabiya.net - Bandar Al-Dushi
[/size]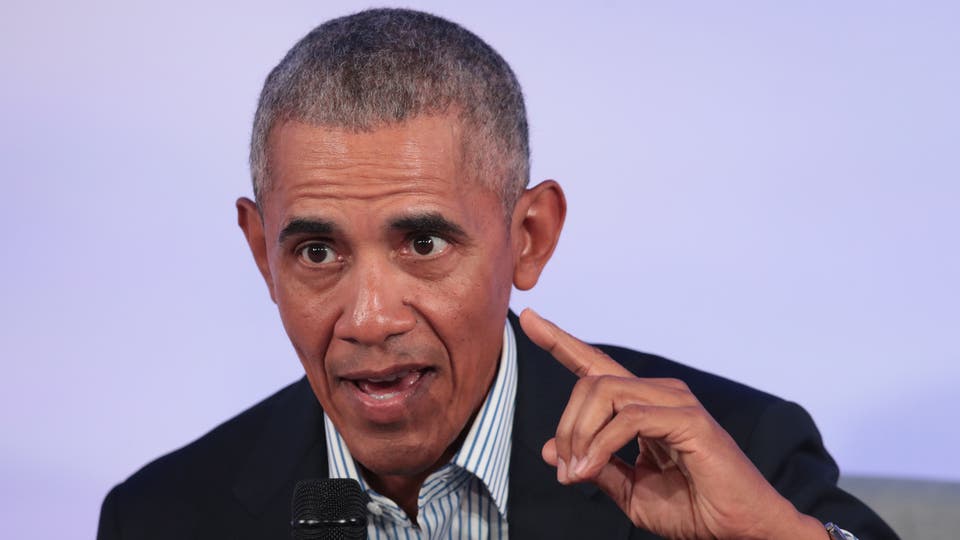 Barack Obama (archive - AFP)
The current US President Donald Trump and the former Barack Obama have unilaterally "skirmishes" via Twitter a few days ago, against the background of their respective positions, and you have practiced them in two competing electoral allies, of course.
The last of those rounds of war, what Trump said in his tweet Monday: "Obama scandal ... It has fallen into a trap."
This came, after Trump repeatedly opened fire on Sunday against Obama, after days of reports that the former president was concerned about the
Justice Department's decision to drop the case against former National Security Adviser Michael Flynn, saying that the rule of law in the country was at risk.
Trump spent much of the "Mother's Day" in the United States, tweeting and retweeting various accounts attacking Obama.
In one tweet, the incumbent wrote "OBAMAGATE!" #, Referring to the biggest political scandal in America in 1972, when Richard Nixon, the Republican president, was accused of spying on Democratic Party offices in the Watergate building and the case caused his resignation and trial.
Trump also shared a tweet accusing Obama of being "the first former president to speak against his successor ever."
Moreover, these Trump's tweets turned into a storm of Twitter response, until the "#obamagate" tag reached the global trend, gathering over a million tweets.
Earlier Sunday, Trump shared a tweet with conservative commentator Buck Sexton, who said that the "outgoing president" - in a clear reference to Obama - "used his last weeks in office to target new officials and sabotage the new administration." "If I read news about some European countries where the outgoing president, after fair elections, spent his last weeks in office working to target new officials and sabotage the new administration, you will feel dismayed ... It happened here, and half of the country believes that it is normal!"
Trump wrote, citing the tweet, "The biggest political crime in American history, so far!"
It is reported that media reports recently spoke about leaked calls that show the intention of the previous president to spoil the Trump administration and implicate it in spying cases in order to drop it.