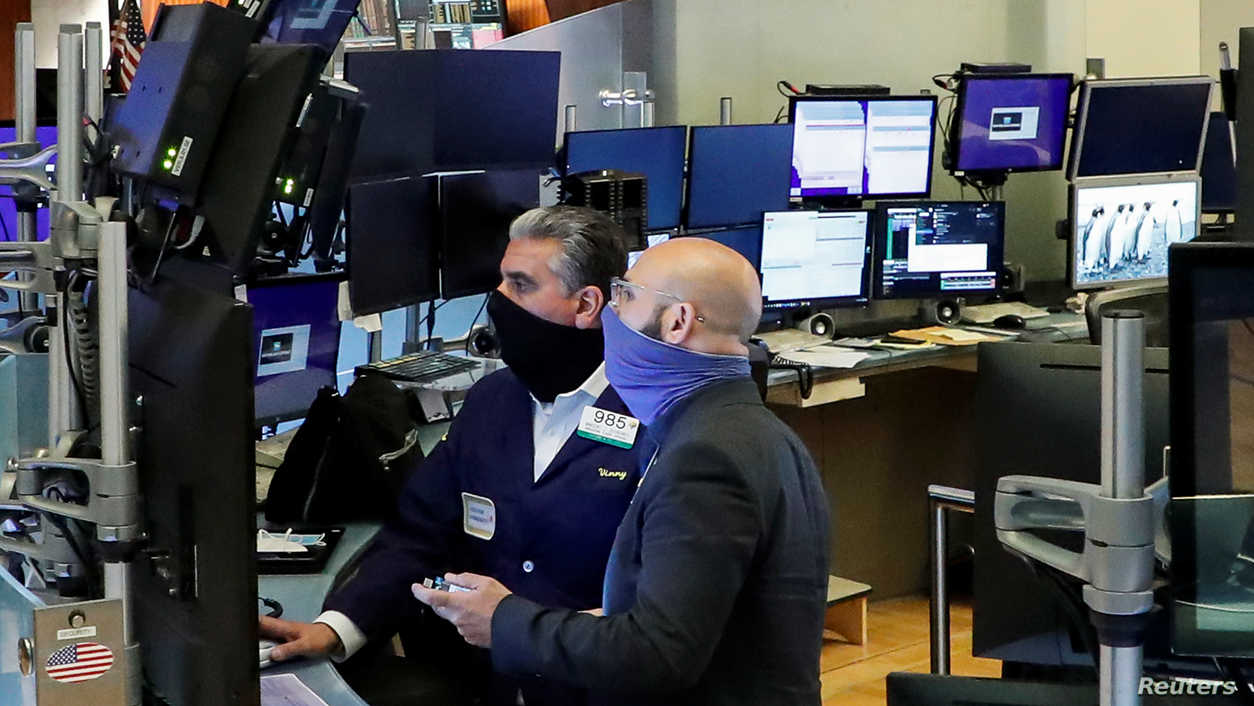 Putin's confession topples global stock exchanges
[*]
[ltr][/ltr]
 2022-02-22 06:30
Shafaq News/ Shares fell sharply globally, on Tuesday, after Russian President Vladimir Putin ordered his forces to enter two separatist regions in eastern Ukraine, indicating the possibility of a long-awaited invasion.
Tokyo's Nikkei 225 fell 2.2 percent, while Hong Kong's Hang Seng fell 3.2 percent in early trading on Tuesday, while oil prices jumped, with US crude rising 2.8 percent.
S&P 500 futures fell 1.7 percent, while the Dow Jones Industrial Average futures fell 1.5 percent.
US markets were closed Monday for Presidents' Day.
In Europe, stocks fell on Monday, as investors kept waiting for developments in the Ukrainian crisis, with the German DAX index losing 2.1 percent.
In Paris, the CAC 40 index fell by 2 percent. The British FTSE 100 index also decreased by 0.3 percent. 
The MOEX index in Russia fell by about 11 percent, while the ruble fell by 3.2 percent against the dollar.
https://shafaq.com/ar/%D8%A7%D9%82%D8%AA%D8%B5%D9%80%D8%A7%D8%AF/%D8%A7%D8%B9%D8%AA%D8%B1%D8%A7%D9%81-%D8%A8%D9%88%D8%AA%D9%8A%D9%86-%D9%8A%D8%B7%D9%8A%D8%AD-%D8%A8%D8%A7%D9%84%D8%A8%D9%88%D8%B1%D8%B5%D8%A7%D8%AA-%D8%A7%D9%84%D8%B9%D8%A7%D9%84%D9%85%D9%8A%D8%A9