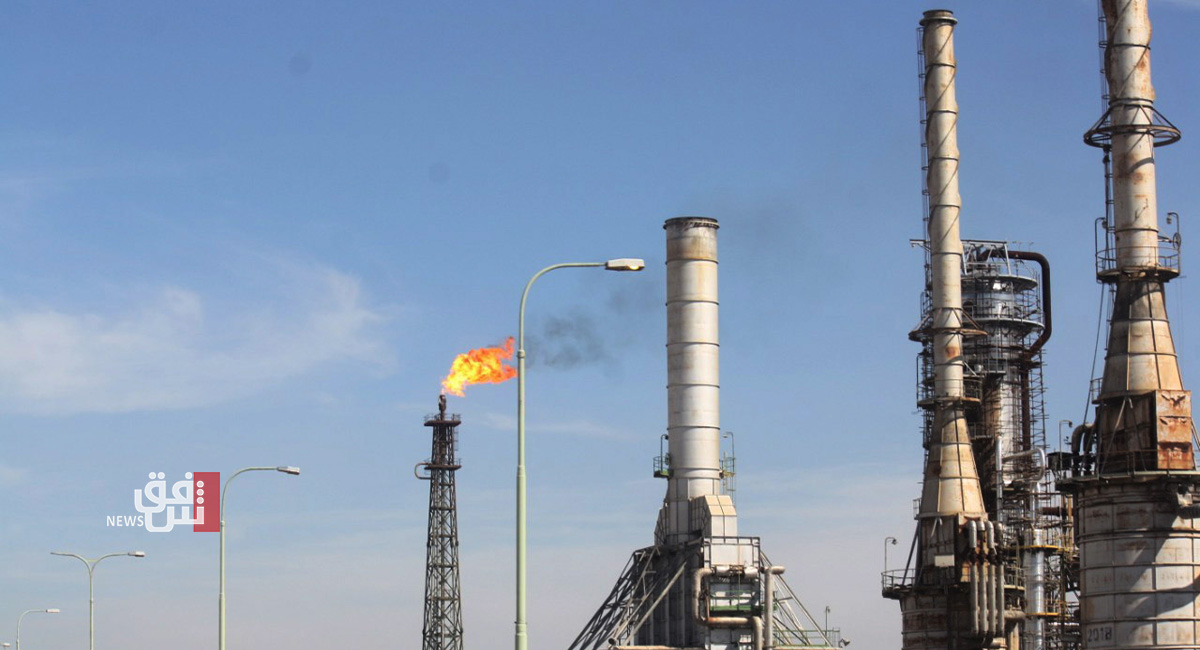 Oil prices jump with the escalation of the Russian-Ukrainian crisis
[*]
[ltr][/ltr]
 2022-02-22 06:32
Shafaq News/ Oil prices jumped on Monday, with the escalation of the crisis between Russia and the West over Ukraine, which is added to supply concerns that keep crude prices close to $100 a barrel.
Brent crude futures, the global benchmark, ended the trading session at $95.39 a barrel, up $1.85, or 1.98 percent.
And it continued to rise in post-settlement trading, reaching $96.28.
US West Texas Intermediate crude contracts jumped $2.79, or 3.06 percent, to $93.83.
Markets in the US are closed today for the Presidents' Day holiday.
Traders said that oil prices continued their upward path, with optimism dissipating about a possible meeting between US Presidents Joe Biden and Russian Vladimir Putin, while the OPEC + group is still finding it difficult to achieve the targeted production increases.
Limiting price gains is the prospect of more than 1 million barrels per day of Iranian crude returning to the market.
Analysts told "Reuters" that "the market is still suffering from a tight supply, and any additional quantities of crude will help reduce the deficit."
They added, "But prices will remain volatile in the short term; Because Iranian crude is not likely to return until later this year."
"If a Russian invasion of Ukraine occurs, as the United States and the United Kingdom have warned in the past few days, Brent crude futures could exceed $100 a barrel, even if an Iranian deal is reached," Vivek Dahar, an analyst at Commonwealth Bank, said in a note.
On Monday evening, Russian President Vladimir Putin signed a decree recognizing the independence of two separatist regions in eastern Ukraine.
President Putin said he was "confident that Russian citizens support this decision, ignoring Western warnings that such a step would be illegal and would kill the peace negotiations."
The United States accuses Russia of amassing between 169 and 190,000 troops on Ukraine's borders, in advance of its invasion.
Russia denies Western accusations that it is plotting to launch a full-scale invasion of Ukraine, which has a population of more than 40 million people, in what may be the largest war in Europe in a long time.
https://shafaq.com/ar/%D8%A7%D9%82%D8%AA%D8%B5%D9%80%D8%A7%D8%AF/%D8%B3%D8%B9%D8%A7%D8%B1-%D8%A7%D9%84%D9%86%D9%81%D8%B7-%D8%AA%D9%82%D9%81%D8%B2-%D9%85%D8%B9-%D8%AA%D8%B5%D8%A7%D8%B9%D8%AF-%D8%A7%D9%84-%D8%B2%D9%85%D8%A9-%D8%A7%D9%84%D8%B1%D9%88%D8%B3%D9%8A%D8%A9--%D8%A7%D9%84%D8%A7%D9%88%D9%83%D8%B1%D8%A7%D9%86%D9%8A%D8%A9