Investors buy an island to establish their own country for $180,000
tourism
to publish Friday , March 11 , 2022
5 minutes reading
Watch related videos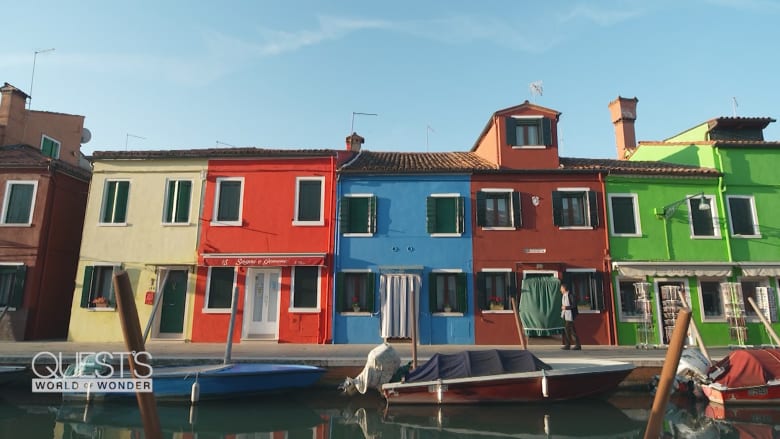 [ltr][rtl]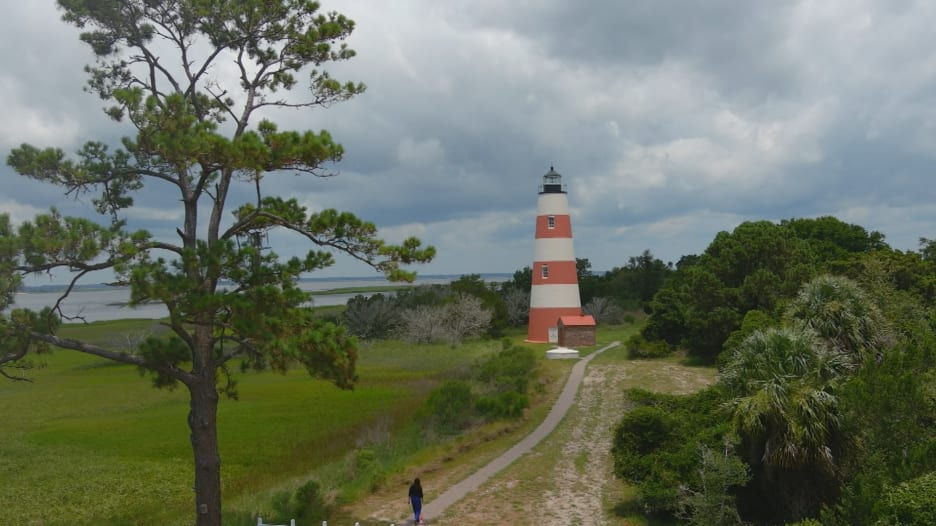 02:12

Peace and tranquility.. an island in America that may fade away with the beauty of its nature in the future

[/rtl]
[rtl]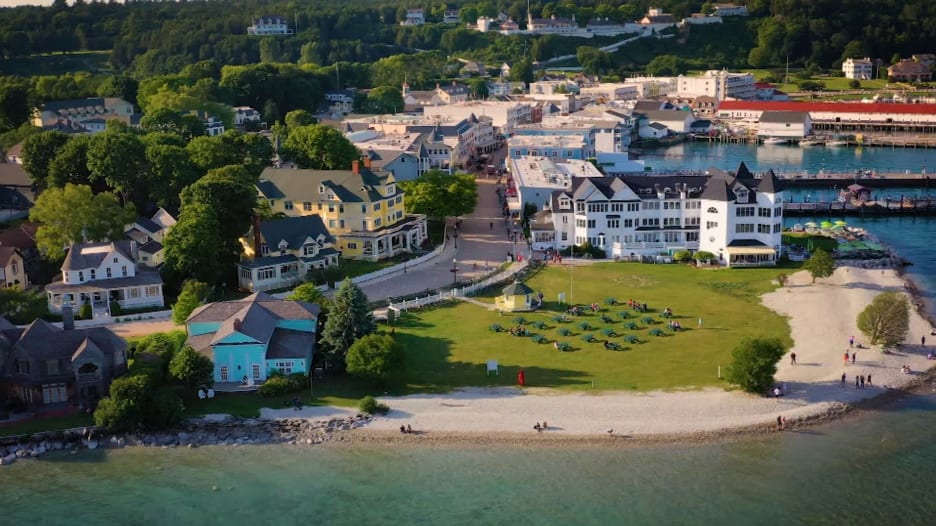 03:36

From its clear waters to the longest front porch in the world.. Come on a tour of the American Mackinac Island

[/rtl]
[rtl]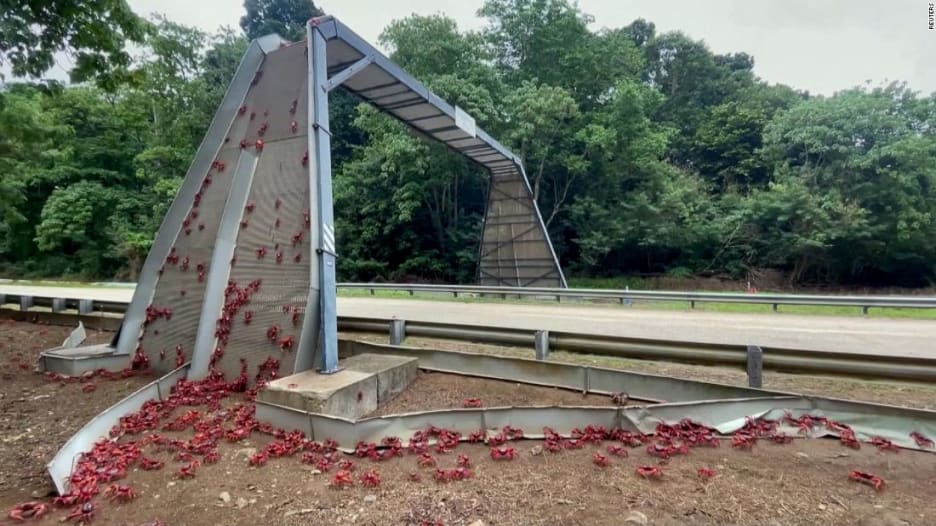 00:35

Watch the moment millions of crabs cross a bridge on an Australian island

[/rtl]
[rtl]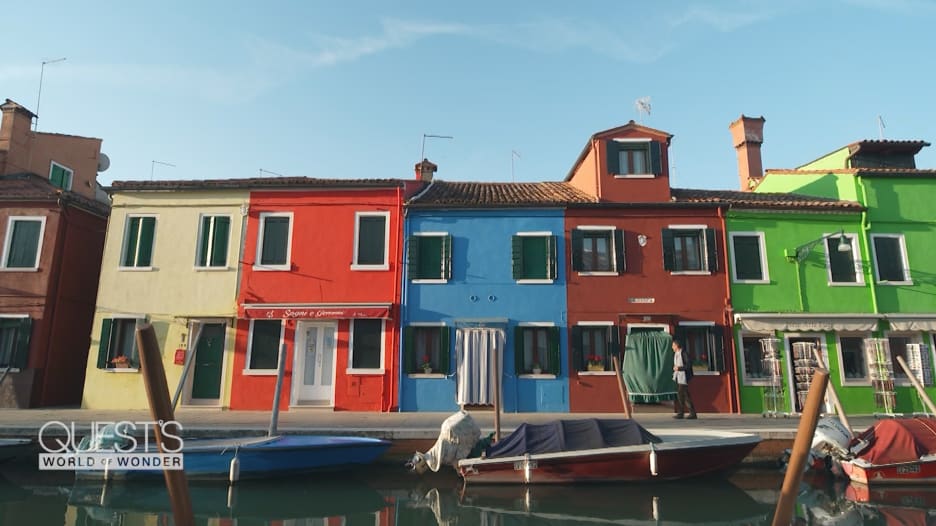 Currently showing

Away from the madness of tourism.. Get to know this island of colorful houses in Venice, Italy

[/rtl][/ltr]

Dubai, United Arab Emirates (CNN)--"Who wouldn't want to buy an island?" asks Marshall Mayer when his boat entered the still waters of the Caribbean Sea. As the sights of Belize City quickly fade into the background, the largest group of mangrove-covered islands in the distance is clearly visible.
"I don't know how capable you are," says Meyer, "but I certainly can't buy an island on my own!"
Mayer is a co-founder of Let's Buy an Island, an ambitious venture that in 2018 crowdfunded the purchase of an island.
By December 2019, the group's dream turned into a reality, when it raised more than $250,000 to complete the purchase of Coffee Cay, an uninhabited 4,856 square meter island off the coast of Belize.
You may also be interested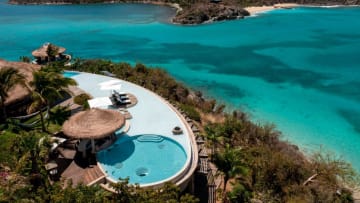 Not only were the investors buying a share of Belize's property, they were also investing in a one-of-a-kind nation-building project.
Coffee Cay has been reimagined as the Principality of Islandia, complete with its national flag, national anthem, and government.
It is also considered the world's newest "micro-state", an entity that claims independence but has not been recognized as such by the international community.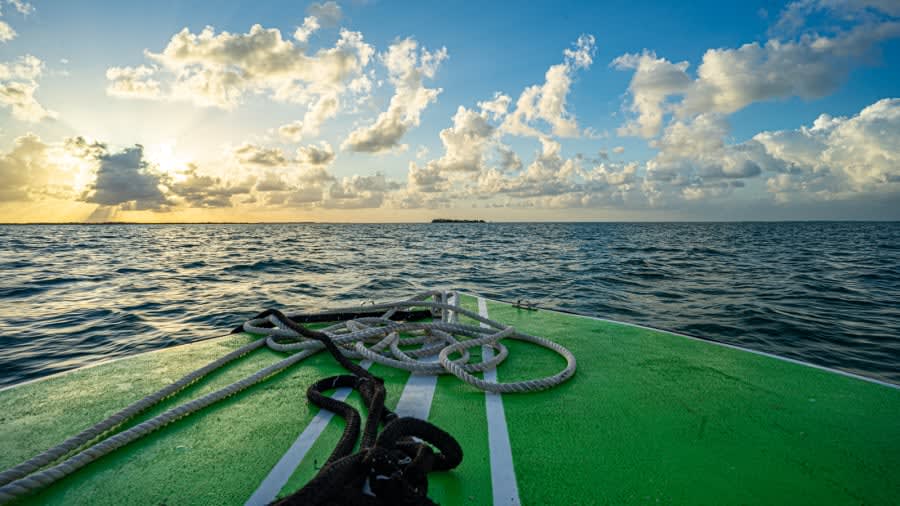 [ltr]Credit: Richard Collett[/ltr]
In early 2022, Meyer leads the inaugural tour to Coffee Cay, where a mixed group of interested investors and tourists arrive on the world's first crowdfunded island.
"It feels great to be stepping onto an island that you have invested in and owned," says Meyer, after a 15-minute boat trip from Belize.
It only takes a few minutes to walk the other end of Coffee Cay, but Meyer made sure to take the group of 13 on their first-ever walking tour of the island.
Earlier, Mayer and several other investors had visited Coffee Kay on excursions, but this was the first overnight tour anyone could join.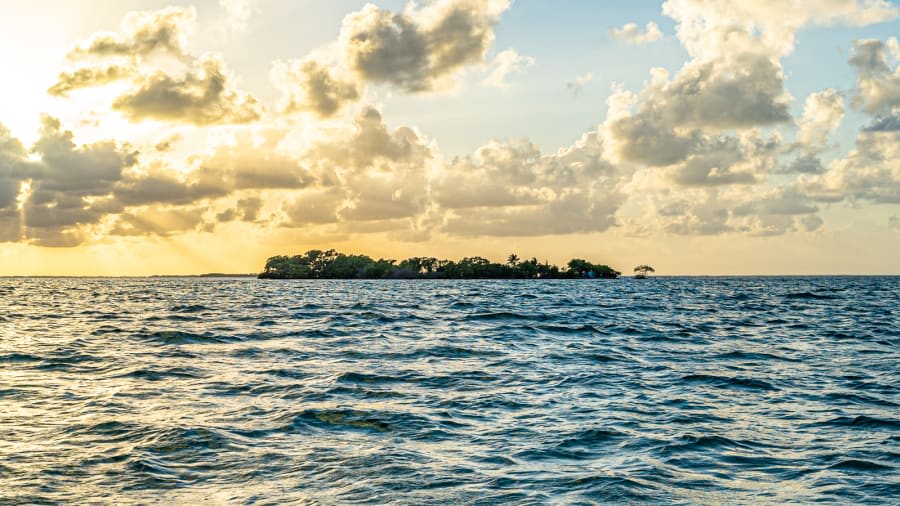 [ltr]Credit: Richard Collett[/ltr]
The initial idea for crowdfunding began about 15 years ago, when co-founder and CEO Gareth Johnson bought letsbuyanisland.com after deciding that it would be fun to buy an island and turn it into a microstate.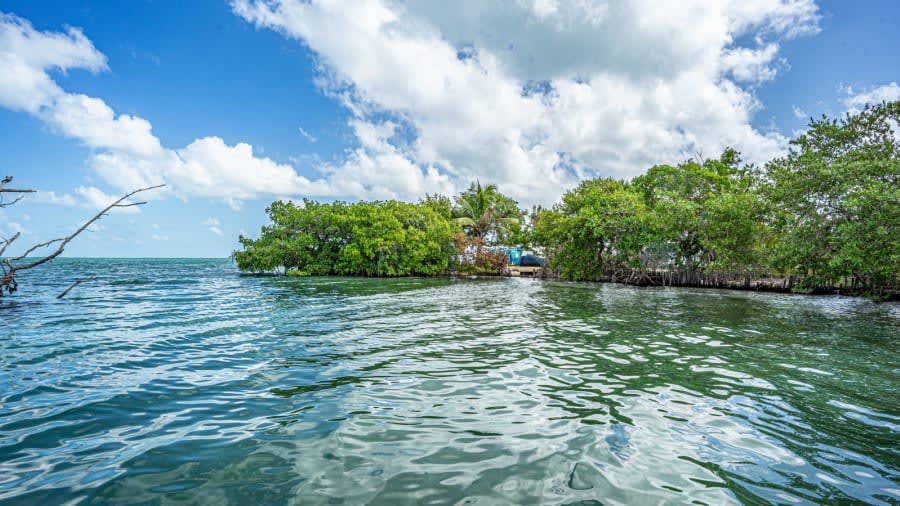 [ltr]Credit: Richard Collett[/ltr]
The founding members set the value of each share in the island, at $3,250.
Members have sold about 100 shares so far.
While investors can buy multiple shares, each person has only one vote in the democratic decision-making process.
Coffee Cay was purchased for $180,000, including taxes, and the sale was completed in December 2019, before COVID-19 halted any further plans.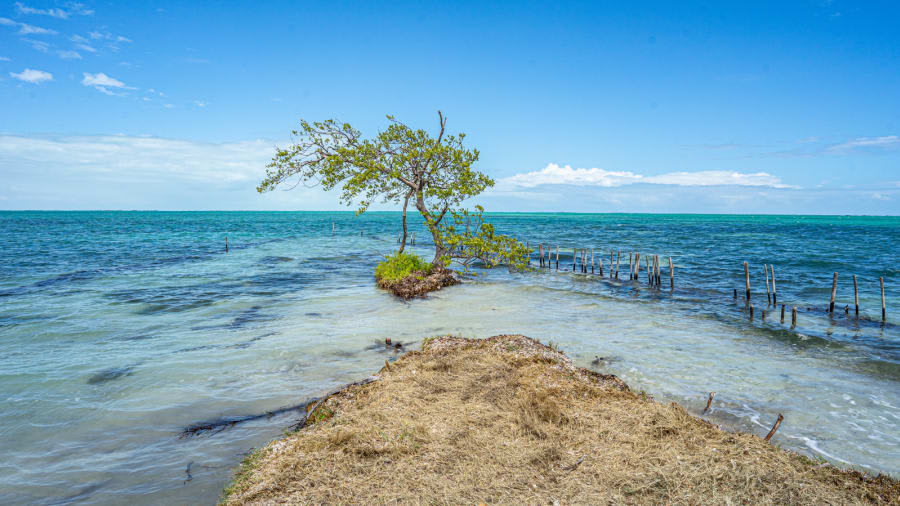 [ltr]Credit: Richard Collett[/ltr]
Investors and visitors to Coffee Cay could become spontaneous citizens of the Principality of Islandia, and there would also be new passports, and anyone could support the micro-state by purchasing 'citizenship' or titles such as lord or lady of the island, for a small amount of fee. , without the need for investment.
Among Meyer's ideas for the island are renovating the surrounding reef, developing a camping site, and converting shipping containers into primary accommodation.
Mayer wants the island to become a "place to mingle" by setting up a bistro or pub, kayak and snorkelling, so that tourists and locals can also visit from Belize City.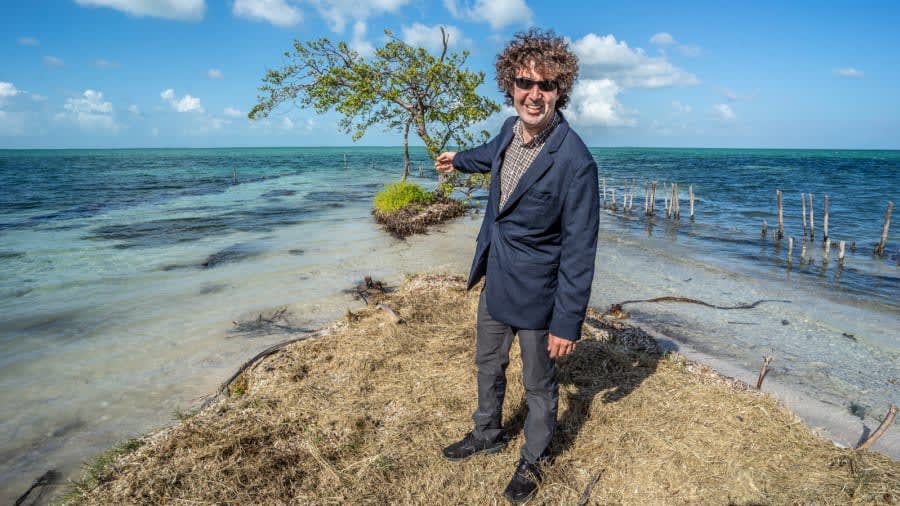 [ltr]Credit: Richard Collett[/ltr]
However, potential investors will have questions to ask, including concerns about hurricanes and rising sea levels that could affect the island.
Although she liked the island's crowdfunding concept, Velvet D'Alessandro, who joined the round, was not in favor of investing because of the risks.
"The micro-state is a real novelty," she said. "But with climate change, it will be an ongoing battle to keep it above water."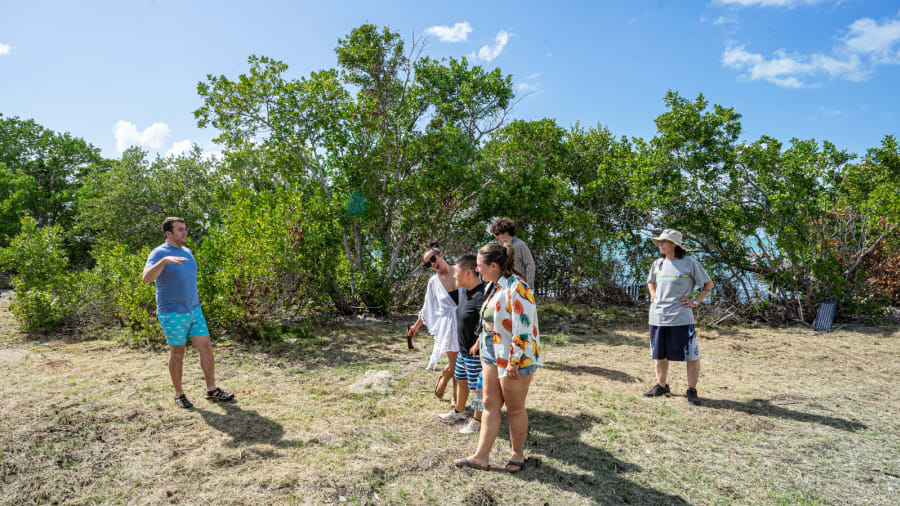 [ltr]Credit: Richard Collett[/ltr]
Oscar de Romero, the real estate agent in Belize who found "Coffee Cay" for Let's Buy an Island, says the group needs to "balance the environment and economic growth".
Romero said they would need environmental and government permits for any development, with both the mangroves and the nearby barrier reef enjoying protected status.
Romero says that if the island can be developed sustainably, involve local Belizeans, and help regenerate the environment, then the project can be a sustainable force.
https://arabic.cnn.com/travel/article/2022/03/11/islandia-lets-buy-an-island-micronation