Bitcoin breaches $36,000 amid hopes for approval of its exchange-traded funds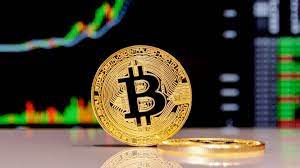 Bitcoin encrypted currency
Arab and international
---
The cryptocurrency Bitcoin rose to its highest levels in 18 months with increasing expectations for the approval of exchange-traded funds to invest in the largest token in the crypto sector
 .
Bitcoin rose by about 3.6% to $36,856 today, Thursday, in Asian trading, which is its highest level since May 2022. Ethereum (the smaller cryptocurrency than Bitcoin) also rose by up to 2.2%, while Solana advanced by 3.2%
 .
This rise comes after the "Luna" and "Terra" cryptocurrencies retreated deeply over the past year, resulting in the erasure of $1.5 trillion from the value of the cryptocurrency market
 .
On Thursday, the US Securities and Exchange Commission received a short deadline of at least eight days to "issue theoretical approval orders" for Bitcoin exchange-traded funds, according to a memo issued by James Seyfart and Eric Balchunas, analysts at Bloomberg Intelligence
 .
"Even if official approvals are not issued this month, we still believe there is a 90% chance of its approval being announced by next January 10,
 " the two analysts wrote.
Optimism about possible approval from the authority - after more than a decade studying the issue - has led to a jump in the cryptocurrency of more than 120% this year. Caroline Morrone, co-founder of Orbit Markets,
 which 
specializes in providing financial liquidity for digital asset derivatives, expects "sustained interest" in bets on a new rise in Bitcoin. In comparison, global stocks rose by a slight 10% during the same period
 .
For his part, Josh Gilbert, a market analyst at the trading and investment company eToro, said
 : " 
Expectations of ETF approval top a growing list of drivers for Bitcoin's rise, giving the current rally more momentum
 ."
Gilbert concluded that in addition to the strong boost provided by ETFs, bets that the US Federal Reserve has finished raising interest rates for the time being, and preparations for a Bitcoin halving event next year also support expectations of a rise
 .
---
Views 

33
Added 

11/09/2023 - 4:09 PM
https://economy-news.net/content.php?id=37412