Switzerland opens money-laundering probe of HSBC after tax evasion reports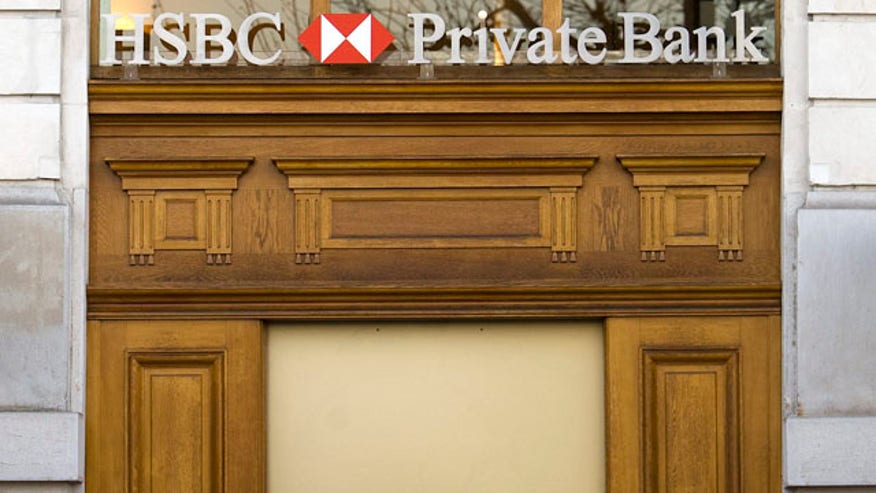 FILE --- Dec. 9, 2009 the entrance of the Swiss branch of HSBC Bank in Geneva, is pictured. (AP Photo/Keystone/Salvatore Di Nolfi,file)
BERLIN –  Geneva prosecutors searched the premises of HSBC's Swiss subsidiary on Wednesday after launching a money-laundering investigation over a report that the bank helped hide millions of dollars for drug traffickers, arms dealers and celebrities.
Prosecutors said they were investigating HSBC Private Bank (Suisse) SA and persons unknown for suspected aggravated money laundering. The investigation could later be extended to people suspected of committing or participating in money laundering, they said in a statement.
The investigation stemmed from "the recent published revelations" about the private bank, prosecutors said. They said a search at its premises in Geneva was carried out Wednesday, but gave no details.
HSBC's Swiss subsidiary could not immediately be reached for comment. Its CEO, Franco Morra, said last week that it had shut down accounts from clients who "did not meet our high standards," and that the revelations about "historical business practices" were a reminder that the old business model of Swiss private banking was no longer acceptable.
Last week's report from the International Consortium of Investigative Journalists and several news organizations found that the bank hid millions of dollars as it helped wealthy people around the world dodge taxes.
It was based on leaked documents covering the period up to 2007 and relating to accounts worth $100 billion held by more than 100,000 people and legal entities from 200 countries.
A former HSBC employee, Herve Falciani, gave the data to French tax authorities in 2008. France shared it with other governments and launched investigations. The French newspaper Le Monde obtained a version of the data and shared the material with the ICJ, which analyzed the material together with other international media.
http://www.foxnews.com/world/2015/02/18/switzerland-opens-money-laundering-probe-hsbc-after-tax-evasion-reports/