Get Ready For The Cuties Of The Week! 
1. This dog befriended a bunch of adorable birds and warmed the hearts of everyone.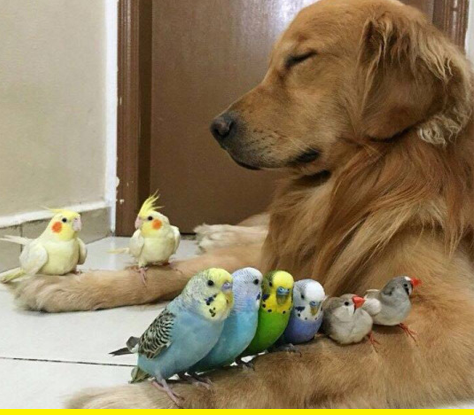 2. This friendly guy put a huge smile on his kitty buddy's face by giving him a huge puppy kiss. 
3. And finally, these cuties showed off their insanely adorable puppy bellies and the universe was three million times cuter because of it.