Hey guys, as many may know football is big in Texas. My youngest daughter is a Varsity Cheerleader and we throw T-Shirts at all games. We are about to be moved to 6A as our district is huge. We have a new Coach in Jon Kitna ex Dallas Cowboy Quarter back so you see, our games are big time. 
I usually get 3 to 5 sponsors a year for my daughters part but only got 4 this year. Just had one with no communication that I urgently need to replace. If your business could benefit by advertising here in Texas at these games that we play all across the metroplex, please advise asap. I have to fill this spot by tomorrow at 5 pm.
Below is the tax papers and the t-shirt design or, you could have 100 footballs with your logo on it. Dinar trade and Neno's Place have always been on the last few years along with Cowboy Pool and Spa. This year it will be my RevvNrg and Neno's Place with a Dodge dealership and had a Construction Companby that isn't responding.
I can pay it and you refund me if interested, please advise. My number is 972-768-9772 I will be up till 8 tonight and avaiable in the morning after 7 am... TY I need at least 1 more...
Two Years ago example...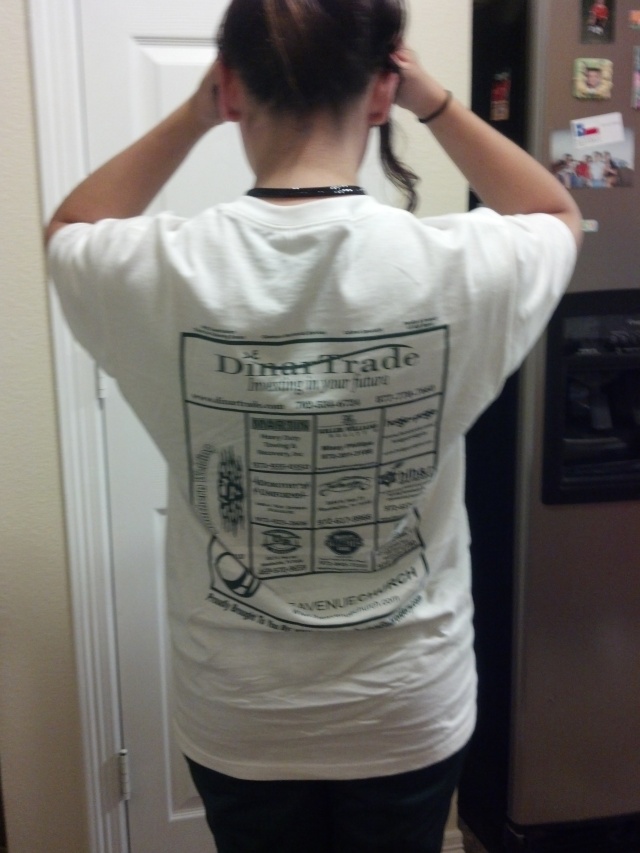 Add Prices...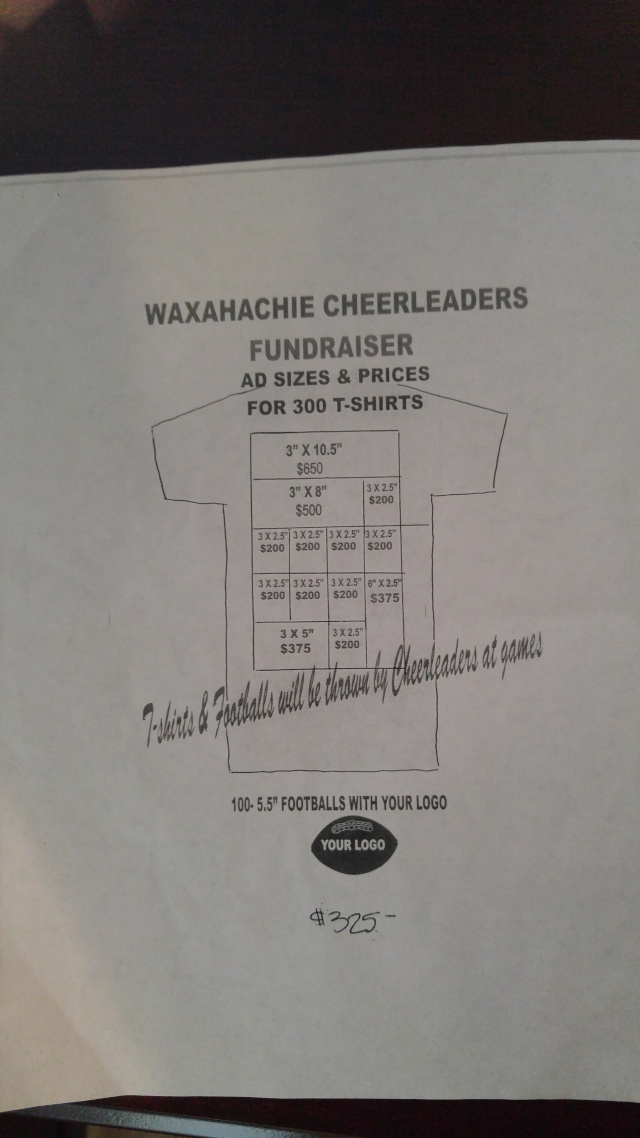 Tax Paper for shirts...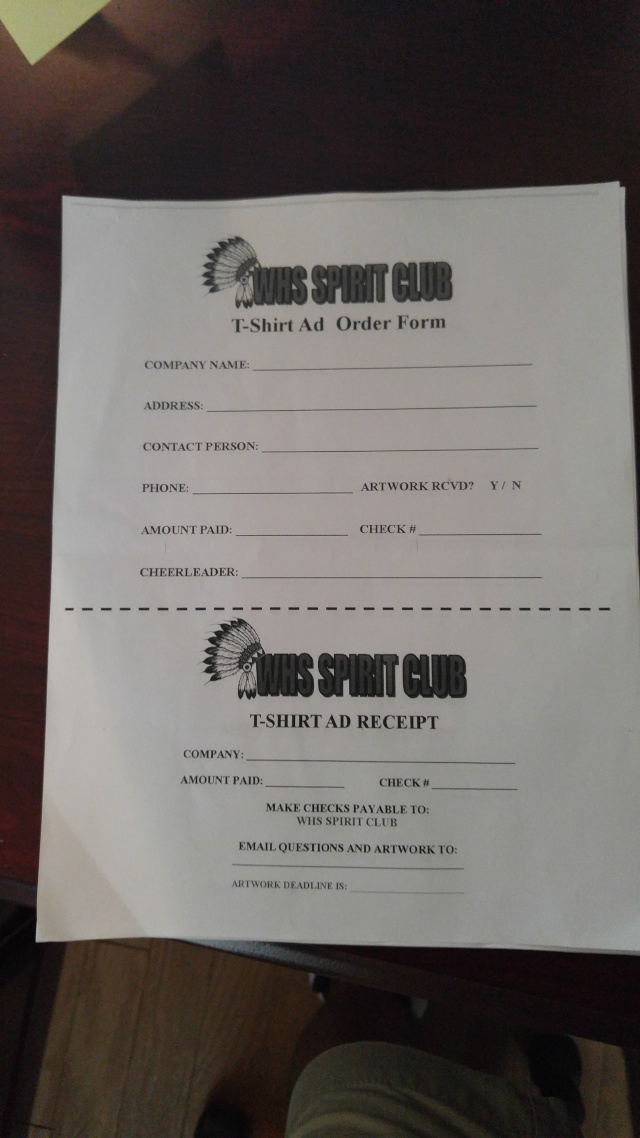 Tax Paper for Footballs...