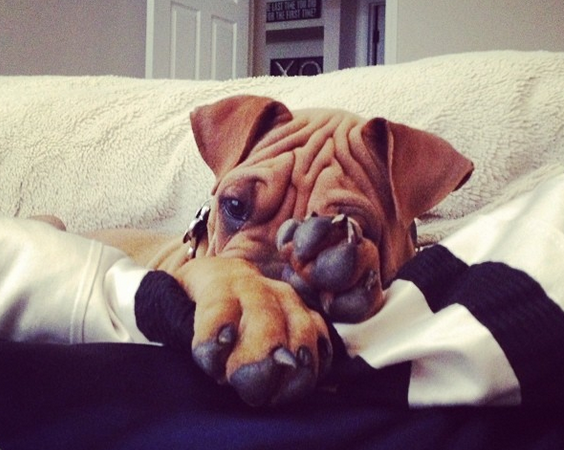 How can I protect my dog's paws as the weather gets warmer outside?
Good question! Your pup's paws are super sensitive so it's important to protect them as best you can. We talked with veterinary technician Sharon Gardner and here is her advice on how to keep your pup's paws safe:
"Just like your bare feet on hot pavement, your dog's paws are also sensitive to heat extremes. Try to avoid walking your dog on hot pavement or sand in the summer. If you see blistering, red patches, or loose skin flaps on the pad, wash the paw with antibacterial soap and take your dog for a visit to the vet to make sure the burns aren't serious. Most important: Watch where you're walking!"