Get Ready For The Cuties Of The Week!
1. This piglet took cute to the next level with her wrinkly little nose and her fancy flower beret.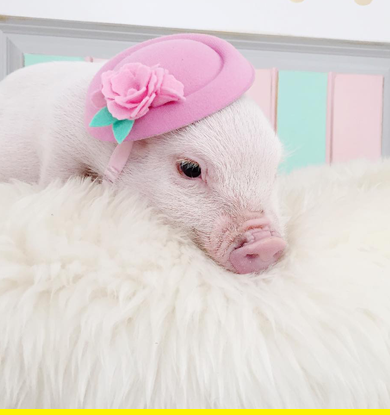 2. This wise corgi caught up on some extremely important news and looked adorable while doing it. 
3. And finally, this troublemaker somehow managed to make rolling in the mud the CUTEST ACTIVITY EVER.