Sling Shot v Phase Transition – WHEN?
Posted on January 9, 2016 by Martin Armstrong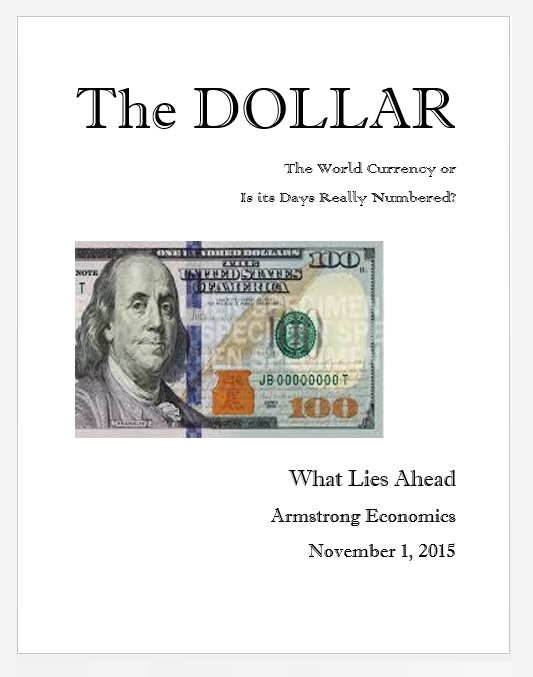 QUESTION:
Marty, Thank you for the WEC. The more I reflect on my notes the more I begin to understand you really opened my eyes to see the world much differently. So you said we would go down first and then flip. You also warned that it was not yet conclusive between the Sling Shot and the Phase Transition. When do you think that will be decided?
ANSWER:
I am planning on doing a short video on that for the attendees since this is the key to what lies ahead. This is also the focus of the World Share Market reports we are finishing up right now which attendees will receive as well as the Dollar. The key will be decided by the Monthly Bearish Reversals. So pay attention. Likewise, the Euro is basing before we see the collapse. The Dollar is by no means finished just yet.
The World Share Markets Reports & the Dollar Report will be available for everyone to purchase. They are included in the price of the ticket for the WEC
World Real Estate Reports
Transactional Banking
The War Cycle 2015 Update
This entry was posted in Uncategorized by Martin Armstrong. Bookmark the permalink.