These adorable tiger cubs are just 15 weeks old.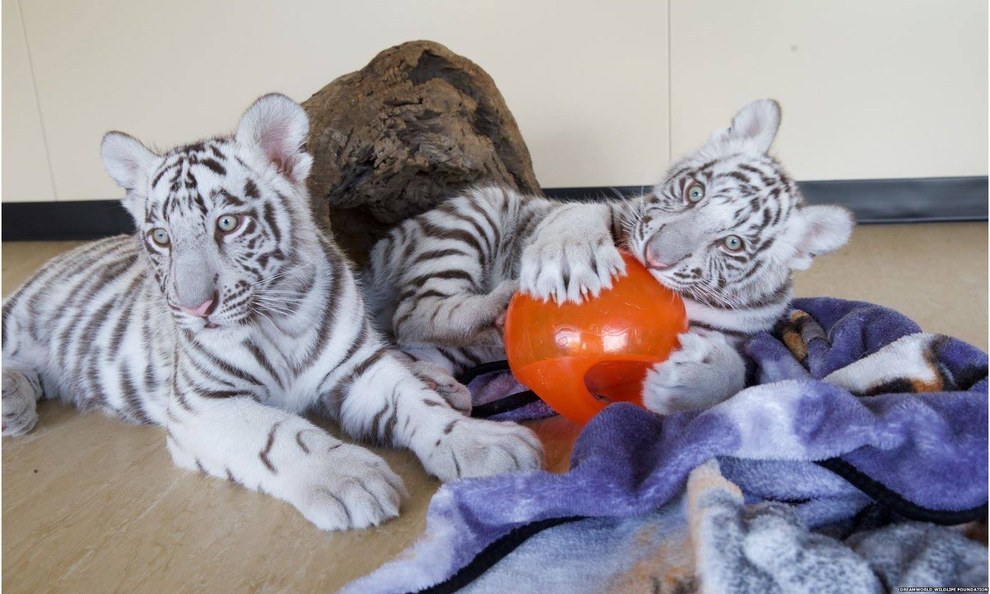 DREAMWORLD WILDLIFE FOUNDATION
They've touched down in Brisbane, Australia, after being
flown over
from the Hirakawa Zoo, in Japan.
They're going to be taken in by
Dreamworld Theme Park
on the Gold Coast as part of its tiger breeding programme, as it attempts to battle the
decline
of tigers in the wild.
Dreamworld general manager of life sciences Al Mucci told ABC that the tigers would also attract tourists and in doing so help preserve the tiger population.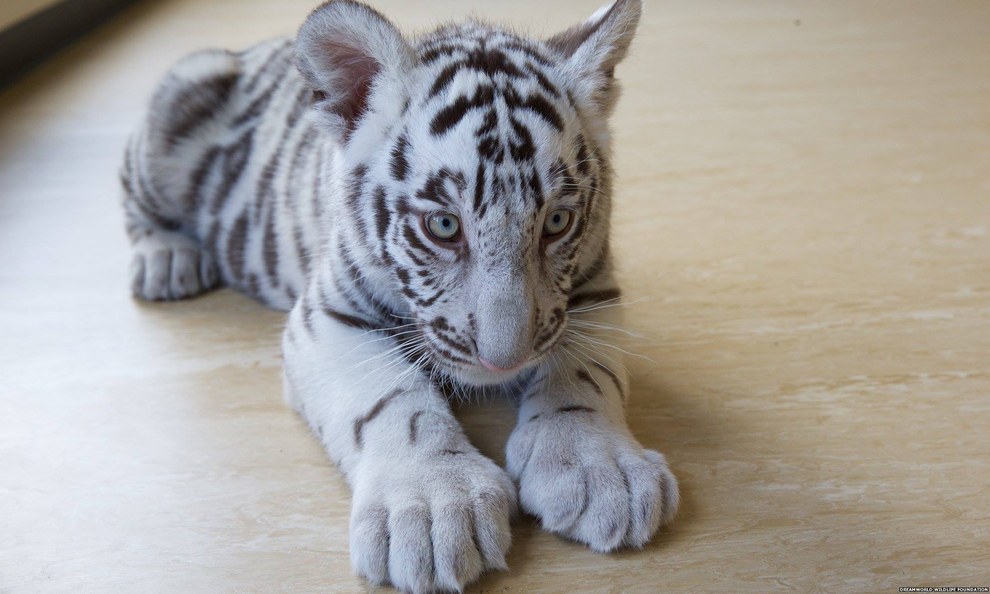 DREAMWORLD WILDLIFE FOUNDATION
They don't have names yet but
according to MyGC
they will become adopted sisters to three other cubs, called Kai, Adira and Akasha.
There are only 3,200 tigers left in the wild. Mucci told ABC: "Let's revere these amazing tigers for the fact that they are tigers, not just because they're white."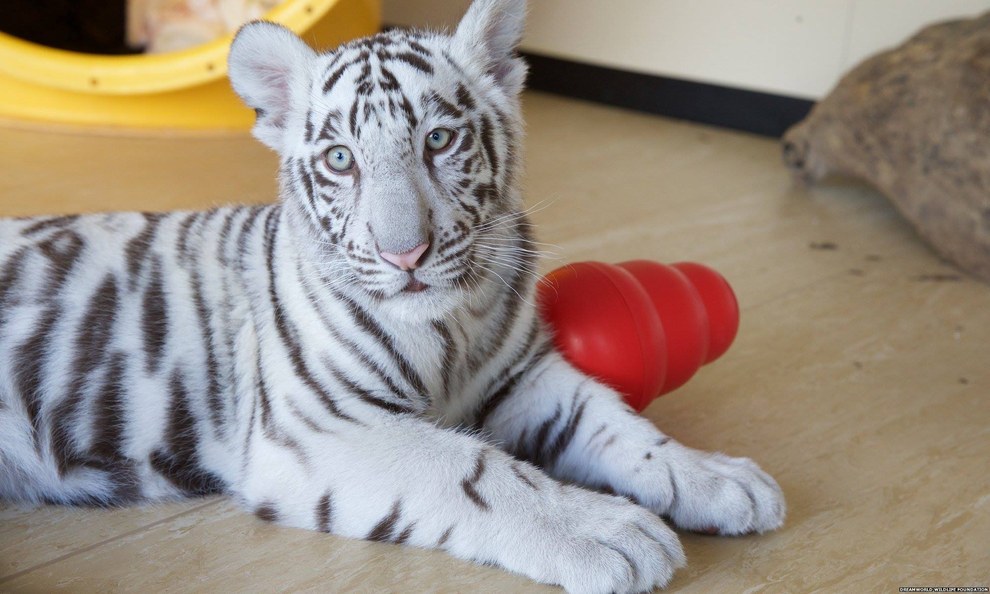 DREAMWORLD WILDLIFE FOUNDATION