Half of Mexican Children Live in Poverty: Unicef
Welfare Programs Are Aimed at Adults
April 29, 2016 at 9:12 am
[url=https://www.addtoany.com/share#url=https%3A%2F%2Fpanampost.com%2Felena-toledo%2F2016%2F04%2F29%2F67155%2F&title=Half of Mexican Children Live in Poverty%3A unicef&description=Since 2014%2C over 50 percent of the Mexican population 18 years old and under have lived in poverty%2C meaning one out of every two minors.]
[/url]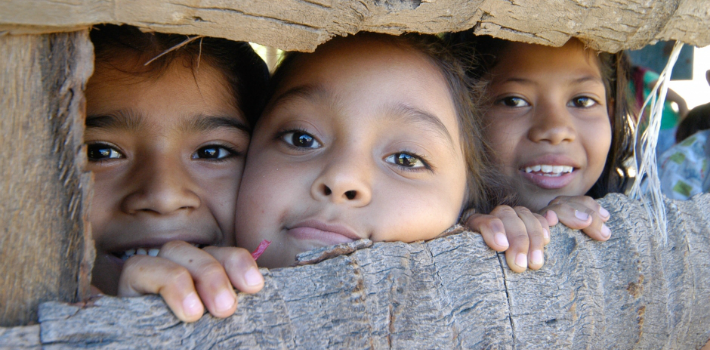 The poverty study revealed that more focus should be given to helping children of poverty, rather than just adults. (
Parámetro
)
Español
Since 2014, 53.9 percent of the Mexican population 18 years old and under have lived in
poverty
, meaning one out of every two minors — or approximately 21 million people.
The extreme poverty for Mexicans aged 0-17 fell from 14 to 11.5 percent between 2010 and 2014. But it will not be possible to measure the advances if there aren't improvements in average household income.
These conclusions were made by a study called "Poverty and Social Rights for Girl, Boys and Adolescents 2014" (Segob) put together by Unicef México and the National COngress for Political and Social Development (Coneval).
In 2014, 27.6 percent of the child population lacked basic services in their homes and 16.2 percent lacked adequate access to healthcare.
Unicef Spokesperson Isabel Crowley said children are the part of the population that receive the least assistive resources combatting poverty.
She called for an increase in the amount of attention given to improving youth poverty in the country.
The report was presented by Crowley and Executive Secretary of Coneval Gonzalo Hernández Licona before Executive Secretary of Sedob Ricardo Bucio and Subsecretary of Regional Planning and Development Vanessa Rubio.
Bucio recognized the effect anti-poverty efforts made by congress have mostly been geared at adults.
http://creditrating.einnews.com/article/324236047/v62sZoeQmiuFYSMC