***LiveWire*** Trump, Mexican President Hold Joint Press Conference

Peña Nieto: Trump Has Sincere Interest in Benefiting Both US, MX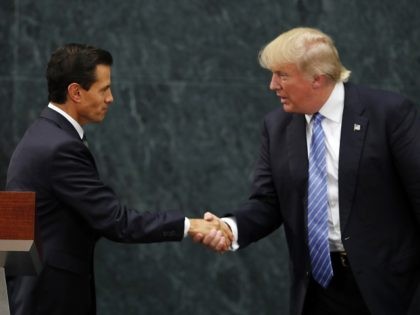 Welcome to Breitbart News's live updates of the 2016 election. Donald Trump will meet with Mexican President Enrique Pena Nieto today before giving a major immigration address in Arizona. Stay tuned to Breitbart News for live updates. All times eastern.