They're ready for your war on women speech
Ladies, pay attention the Hillary really attacked these women, if haven't heard their stories you  should listen. Not only this, don't you find it interesting or appalling that Hillary while claiming to champion women's rights doesn't find it hypocritical to take millions from Saudi Arabia with their Wahhabi culture? Farm animals have more rights in Saudi Arabia...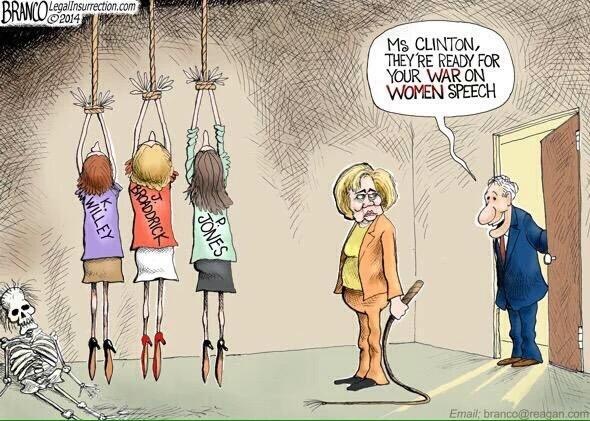 Watch the documentary below, it will disturb you ....And she enjoys their money and now with recently reveals ideals that Hillary admits that she has a public and also a private view on policy thus lying to you in her mind is reasonable...