[size=34]Trump slams Clinton's 'animals' for N. Carolina office firebombing & swastika vandalism (PHOTOS)[/size]
Published time: 16 Oct, 2016 20:58
Edited time: 17 Oct, 2016 04:49
Damage to the Orange County Republican Party headquarters and an adjacent building were reported Sunday morning, Oct. 16. © hillsboroughnc.gov
Police are investigating an arson attack on the Orange County Republican Party headquarters, which destroyed part of the interior and saw a swastika painted on the building. Donald Trump has pinned the attack on "animals" from the Democratic camp.
The incident in the town of Hillsborough, North Carolina, occurred between Saturday night and the early hours of Sunday.
Local government officials say a bottle filled with a flammable substance was thrown through the window and set alight, destroying furniture and causing damage to the inside.
A threatening message reading: "Nazi Republicans leave town or Else" was also found spray-painted in black alongside a swastika on the side of an adjacent building.
[ltr]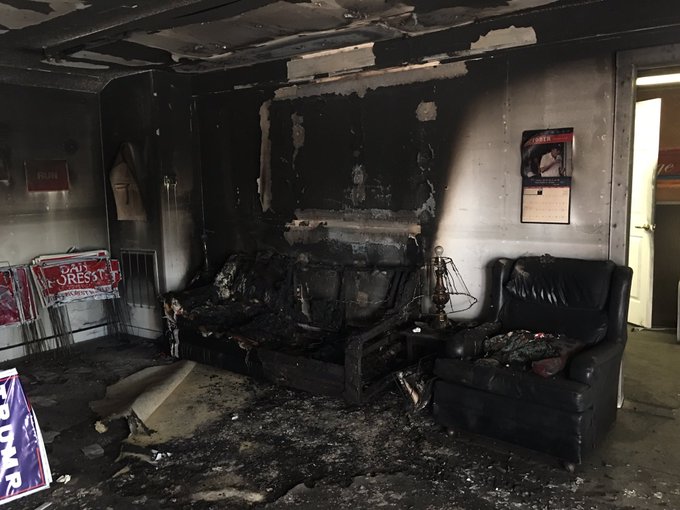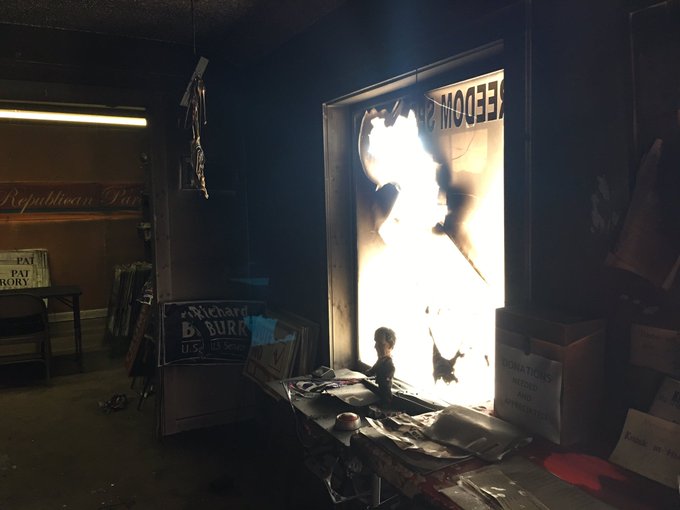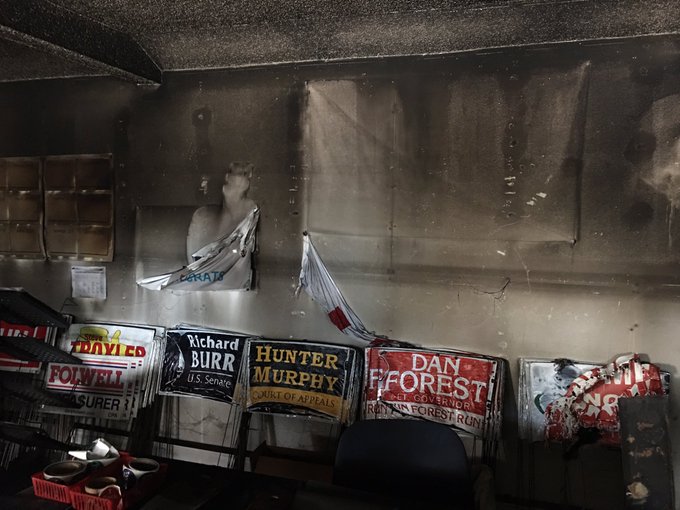 [/ltr]
 FollowNCGOP ✔

@NCGOP

[ltr]Last night the Orange County Republican Party in NC was viciously fire bombed. 

#ncpol

[/ltr]

2:46 PM - 16 Oct 2016