[size=34]Senator Rubio: Iran and its proxies were wrong to ignore our warnings
[size=13]Last update:
 Friday, 
8 Jumada I 1441 AH -
 03 January 2020 KSA 07:29 - GMT 04:29
Publication date:
 Friday 
8 Jumada I 1441 AH -
 03 January 2020 KSA 06:26 - GMT 03:26[/size]
[size=15]Source:
 Al-Arabiya.net[/size][/size]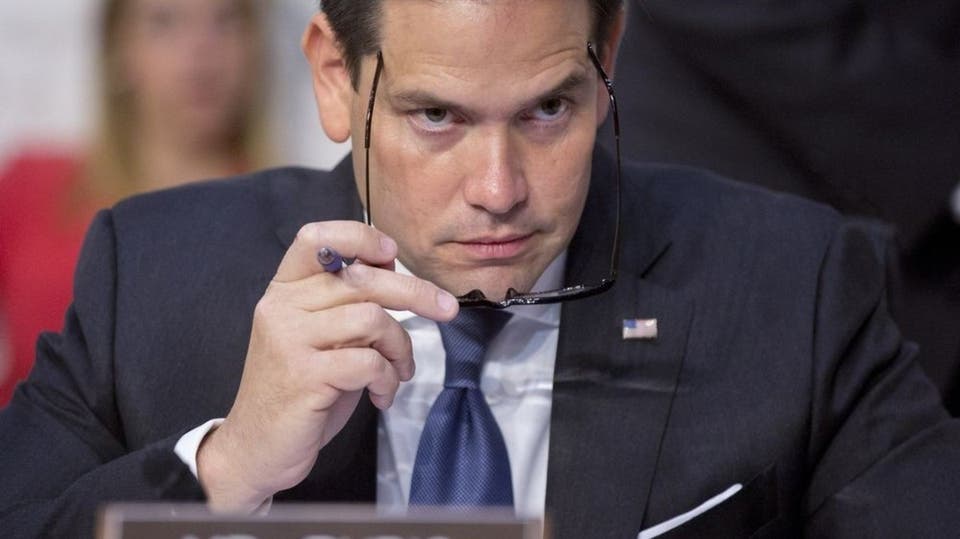 [size=11]Senator Marco Rubio[size=0]font size
[/size][/size]


Marco Rubio

[size=13]@marcorubio · 6 س

[ltr]Facing repeated

#IRGC

attacks the U.S. &

@potus

exercised admirable restraint while setting clear red lines & the consequences for crossing them

#Iran

's Quds Force chose the path of escalation

They are entirely to blame for bringing about the dangerous moment now before us.[/ltr][/size]
Marco Rubio

@marcorubio

[ltr]The defensive actions the U.S. has taken against

#Iran

& its proxies are consistent with clear warnings they have received

They chose to ignore these warnings because they believed

@POTUS

was constrained from acting by our domestic political divisions

They badly miscalculated[/ltr]



٢٬٧١٤
٨:١٨ م - ٢ يناير ٢٠٢٠
المعلومات والخصوصية لإعلانات تويتر
[size=15][size=16][rtl]



[size=14]١٬٤٩٩ من الأشخاص يتحدثون عن ذلك
[/rtl][/size]
[/size]
[/size]
In a tweet on his Twitter account, Rubio added that Iran and its proxies had made a bad mistake by ignoring Washington's warnings, stressing that the Iranian Qods Force had chosen to escalate.
He added that Iran chose to ignore these warnings, because they believed that Trump was constrained by internal political divisions.
He said that in the face of the repeated Revolutionary Guard attacks, the United States of America and President Donald Trump exercised impressive control, adding that Trump had laid red lines and explained the consequences of their transit.
He added that Iran and its militias bear full responsibility for the events of this dangerous moment before us now.
Trump's tweet came after an organized assassination using aircraft, targeting a number of leaders and members of the popular crowd, while exiting from Baghdad International Airport from the southern gate accompanied by a non-Iraqi delegation, where reports indicated that some of the Iranian leaders from the Revolutionary Guards were present.After the American strike that killed the commander of the Quds Force, Qassem Soleimani, at dawn on Friday, and Abu Mahdi al-Muhandis, deputy chief of the Hashd militia, the US president, Donald Trump, tweeted that he was victorious by spreading only his country's flag.
The missile attack killed the Quds Force commander, Qasim Soleimani, and the second man in the Hashd militia, Abu Mahdi al-Muhandis, and the official in the Hashd Relations Directorate, Muhammad al-Jabri, and the Vehicles Officer, Haider Ali.
The operation also left a number of charred bodies, which have not yet been identified.