Italian Government Censors Nude Statues in Rome for Iranian President's Visit
by
Ken Meyer
| 12:09 pm, January 26th, 2016
Iranian President Hassan Rouhani met with Pope Francis today, in what marks the first time a leader of Iran has visited Europe in about 20 years. While the president's trip is sure to have diplomatic connotations, tourists and Italians have expressed outrage over how far the government was willing to go to appease Rouhani's traditionally-Muslim sense of modesty.
Since Rome is historically considered one of the central points of the Italian Renaissance, the city is known for its world famous artwork, even though many depictions of figures are shown without wearing any clothes. Nonetheless, Rouhani visited Rome's Capitoline Museum as part of his trip, and Italian media outlet Ansa made note of how every statue and sculpture inside was blocked off with white panels.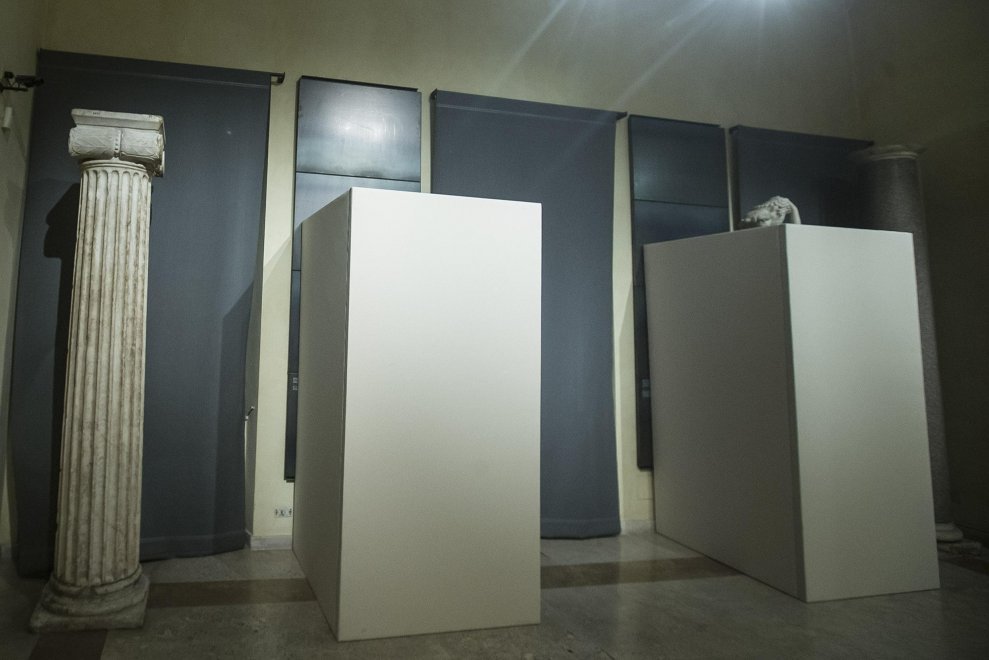 The action was taken to respect Iranian traditions, where women are required by law to wear hijabs. The Telegraph reported that beyond criticizing Iran's human rights record, various politicians, commentators, and news outlets have called the censorship an undignified act of submission.
The Italian government also took care to not offer any wine during Rouhani's welcoming dinner, abiding by the Muslim tradition of abstinence from alcohol. This is a stark contrast to an incident in France back in November, when a meal for Iranian dignitaries was axed when French officials would not refuse to have wine at the table.
[h/t
The Guardian
]
[Image via screengrab]
http://www.mediaite.com/online/italian-government-censors-nude-statues-in-rome-for-iranian-presidents-visit/