Canada Finds Policeman James Forcillo Guilty of Attempted Murder
Posted on
February 2, 2016
by
Martin Armstrong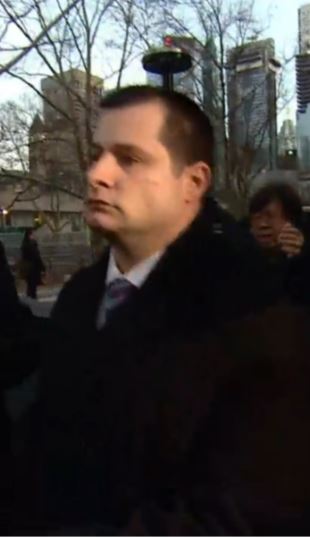 When a jury gets the chance to try a policeman, we see results. This is indicative of the coming collapse of government on the other side of 2015.75. The police being quick to kill is not limited to the United States. This incident took place in Toronto. The jury found
James Forcillo
guilty of attempted murder in the 2013 death of Sammy Yatim. Forcillo shot and killed 18-year-old Yatim on a bus. The jury believed Forcillo was justified in firing the first three shots at Yatim, however, he kept shooting and they found him guilty of attempted murder. Police are no longer just trying to protect themselves. They unload full clips far beyond what is necessary. Back in 1999, New York police shot and killed 
Amadou Diallo
 after firing 41 shots at Diallo who was standing at his front door, unarmed. They were put on trial in Albany, far from New York City, to ensure the officers would not be found guilty.
You have a far greater chance of being killed by the police than by a terrorist. This raises the question: who are we really being terrorized by? Once upon a time, the police were respected and trusted. They have been transformed into paramilitary IRS agents hunting money for the local politicians. How far we have come from that Norman Rockwell picture of America back in 1958. What a difference 43 years can make.
This entry was posted in
Uncategorized
and tagged
Canada
,
James Forcillo
,
Police Brutality
,
Toronto
by
Martin Armstrong
. Bookmark the
permalink
.