[size=35][size=35]Pelosi tears Trump's "pictures" speech
[/size]
Internationals
2020-02-05 | 02:48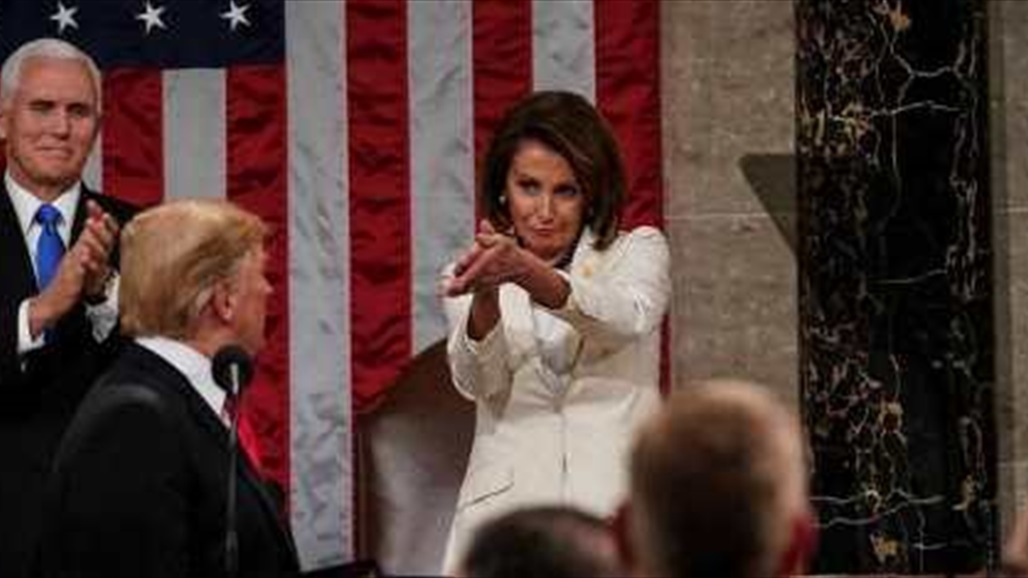 [/size]


1,158 views



[size=18]In a non-protocol move, House Speaker Nancy Pelosi shredded a bunch of papers that looked like a copy of US President Donald Trump's speech, largely showing the lack of consensus between them.
This came after Trump finished delivering his annual State of the Union speech on Tuesday evening.
 
Before the speech began, Pelosi, while receiving a copy of President Trump, had reached out to shake his hand, but he seemed unnoticed, which surprised her.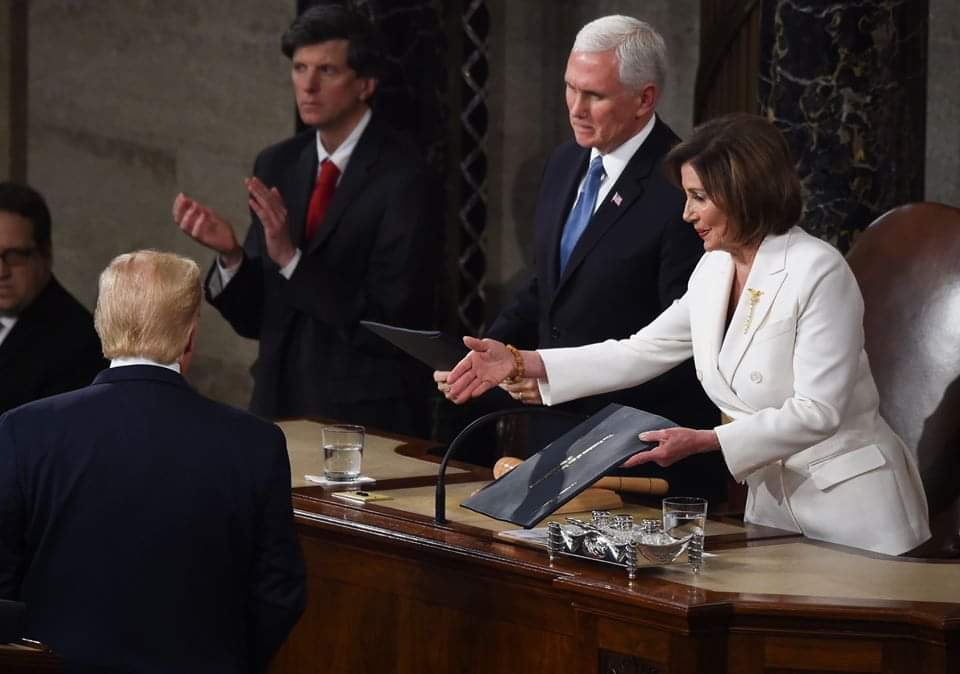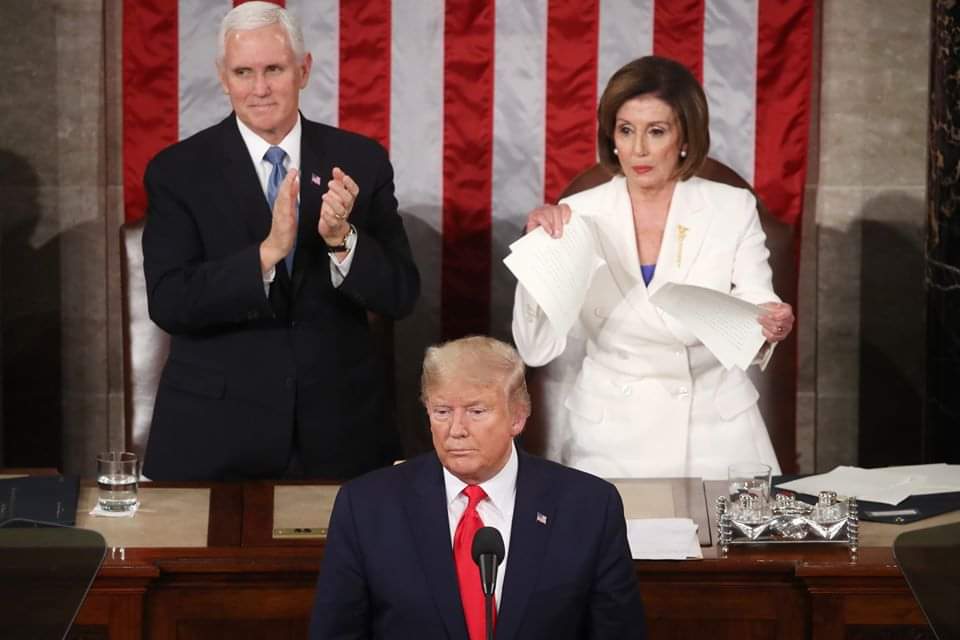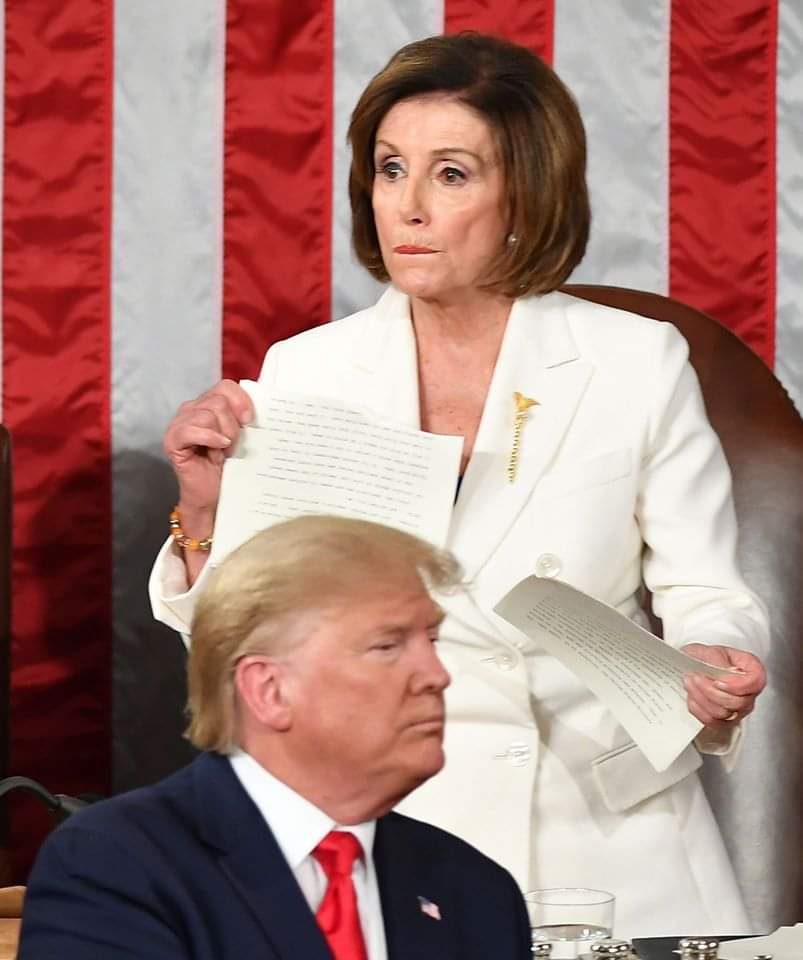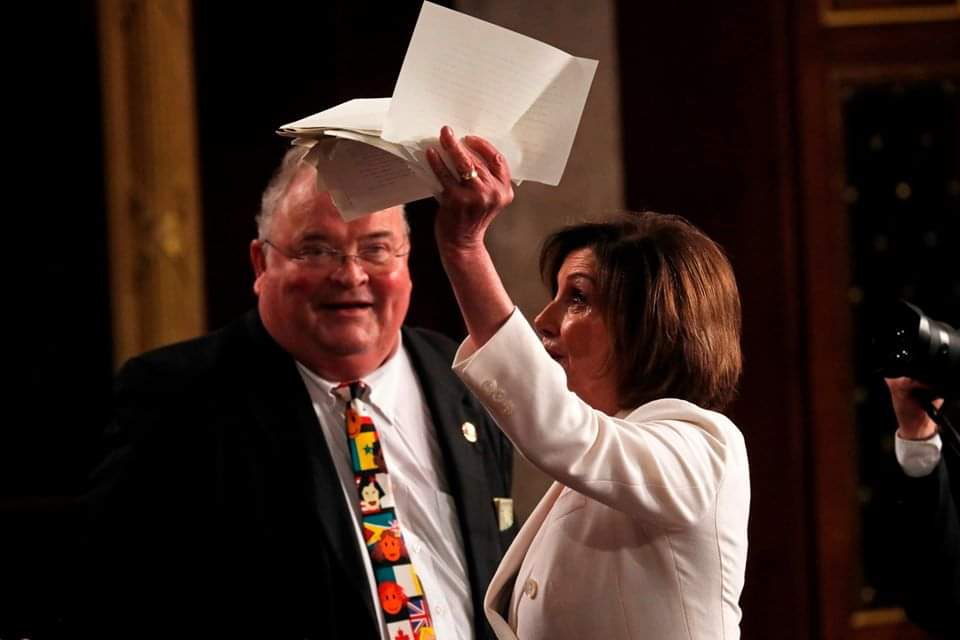 https://www.alsumaria.tv/news/%D8%AF%D9%88%D9%84%D9%8A%D8%A7%D8%AA/333566/%D8%A8%D9%8A%D9%84%D9%88%D8%B3%D9%8A-%D8%AA%D9%85%D8%B2%D9%82-%D8%AE%D8%B7%D8%A7%D8%A8-%D8%AA%D8%B1%D8%A7%D9%85%D8%A8-%D8%B5%D9%88%D8%B1
[/size]