An "opportunity for the Middle East"... a Russian economic forum to fill the West's vacuum and break the dollar's shackle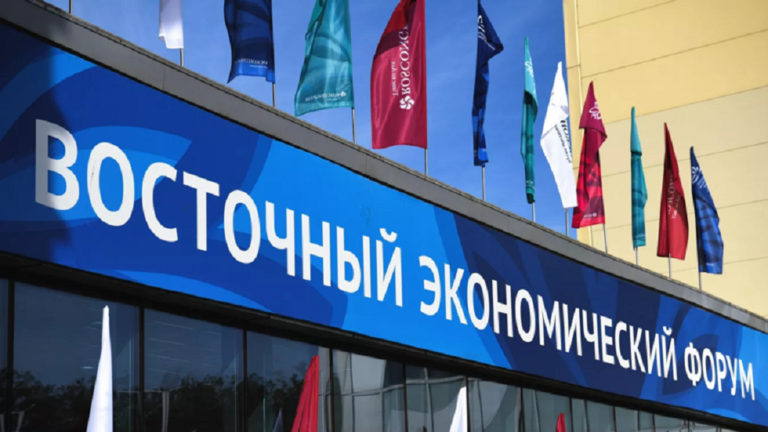 Baghdad Today - Follow-up
The Eastern Economic Forum will be held in Russia next September, with international and Middle Eastern participation. 
The forum will be held from 10 to 13 September in Vladivostok
Economists say, "It will serve as a platform for concluding a high level of investment, trade and economic relations that meet the mutual interests of Russia and the countries of Asia and the Pacific, as well as other participants from Africa and the Middle East."
What is interesting - according to experts - is that the forum will provide an opportunity for African and Middle Eastern countries to fill the vacuum with the withdrawal of importers and Western companies from the Russian market, in various sectors of the Russian economy such as light industry, cars and energy. In addition, trade and economic cooperation with the Russian partner will help  
to Despite the restrictive measures introduced by the West, to overcome the growing crisis phenomena of the world economy. 
The forum will serve as a good basis for a number of countries to strengthen trade and investment relations, integrate economic spaces, develop cooperation in the field of research and development, and strengthen partnerships in the energy sector (including nuclear energy).
In addition, during the World Economic Forum, foreign partners will call on the Russian side to expand its business activities in Siberia and the Far East under guarantees of protection from undue pressure. 
The issues of forming a new multipolar world, without the dictates of the dollar and the International Monetary Fund, which can only be implemented through joint efforts, will also be examined. Despite the fact that the United States and its Western partners are trying to influence the leaders of Asia-Pacific, Africa and the Middle East by exerting financial, sanctions, information and psychological pressure on them, the Russian Federation is ready to join forces and help in obtaining political and economic independence of the above-mentioned partner countries.
https://baghdadtoday.news/229588-%D9%81%D8%B1%D8%B5%D8%A9-%D9%84%D9%84%D8%B4%D8%B1%D9%82-%D8%A7%D9%84%D8%A3%D9%88%D8%B3%D8%B7.-%D9%85%D9%86%D8%AA%D8%AF%D9%89-%D8%A7%D9%82%D8%AA%D8%B5%D8%A7%D8%AF%D9%8A-%D8%B1%D9%88%D8%B3%D9%8A-%D9%84%D9%85%D9%84%D8%A1-%D9%81%D8%B1%D8%A7%D8%BA-%D8%A7%D9%84%D8%BA%D8%B1%D8%A8-%D9%88%D9%83%D8%B3%D8%B1-%D9%82%D9%8A%D8%AF-%D8%A7%D9%84%D8%AF%D9%88%D9%84%D8%A7%D8%B1.html