Putin assigns a former Wagner commander to a "mission" in Ukraine
Arab and international |Today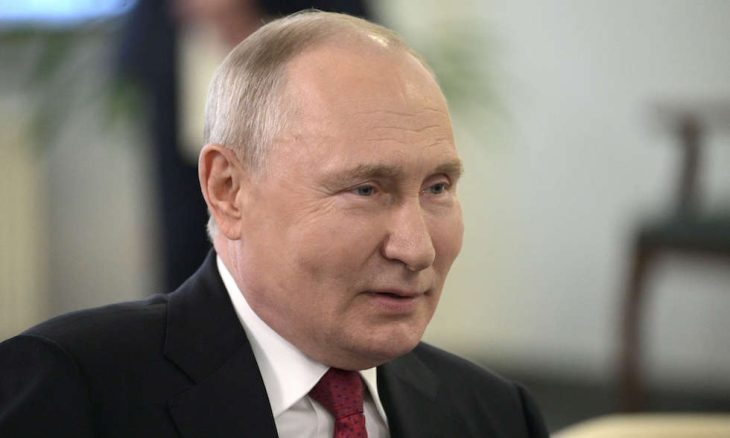 Baghdad today - follow-up 
The Kremlin announced today, Friday (September 29, 2023), that Russian President Vladimir Putin asked a former assistant to the founder of the Wagner Group, Yevgeny Prigozhin, to train volunteers to fight in Ukraine.
RIA Novosti quoted Kremlin spokesman Dmitry Peskov as saying that Andrei Troshev, a former leader of the Wagner private military group, is currently working for the Russian Ministry of Defense.
The Kremlin said on Friday that Troshev discussed with the Russian President ways to use volunteer combat units in the Ukraine war.
The meeting was also attended by Yunusbek Yevkurov, Russian Deputy Minister of Defense.
 Wagner fighters played an important role in Russia's control of the eastern city of Bakhmut in May after one of the longest and fiercest battles in Moscow's 19-month-long war in Ukraine.
They left Bakhmut after the battle and some of them headed to Belarus under an agreement that ended a short rebellion carried out by Wagner in June, during which the group took control of a Russian military headquarters and advanced towards Moscow.
Since Wagner leader Yevgeny Prigozhin was killed on August 23 when a private plane he was traveling in crashed under unclear circumstances, the Kremlin has sought to bring the group under tighter state control.
The circumstances of the plane crash caused Prigozhin and some of his close associates to speculate about the possibility of his assassination, and there were many stories about the incident.
Observers considered that the incident was "President Vladimir Putin's revenge for himself" after the rebellion, which Prigozhin led at the end of last June, which embarrassed the Russian leader who was trying to tighten his grip on the army, especially after the start of the war in Ukraine, according to "Agence France-Presse."