Donald Trump finds an unlikely supporter in Vladimir Putin
The US presidential hopeful and Russia's president have spoken highly of one another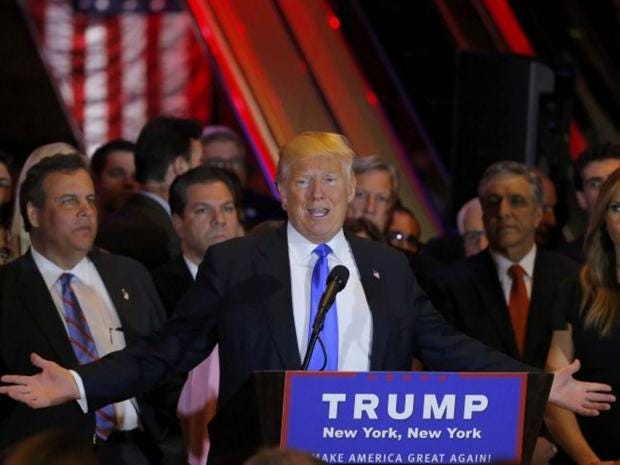 Donald Trump has an unlikely supporter in Vladimir Putin Reuters
US presidential hopeful
Donald Trump
has found himself an unlikely supporter in the form of Russian president
Vladimir Putin
.
A
foreign policy speech made by Mr Trump
on 27 April, in which the Republican candidate spoke about his hopes for an improvement in US-Russian relations, was well received in Russia,
CNN reported
, with people in Moscow praising his attitude.  
"I believe an easing of tensions and improved relations with Russia, from a position of strength only, is possible," Trump said during his speech.
President Putin, along with senior Russian politicians, allegedly welcomed Mr Trump's comments, while Mr Putin has previously spoken warmly of the billionaire.
The Russian president said at his annual press conference back in December: "He is saying that he wants to move to a different level of relations with Russia, to a closer, deeper one. How can we not welcome that? Of course, we welcome that."
He described also described Mr Trump as a 'flamboyant' and 'outstanding' man, and appeared keen to work with the Republican frontrunner in future.
For his part, Mr Trump has previously returned the compliment, stating: "I will get along - I think - with Putin, and I will get along with others, and we will have a much more stable world. I would talk to him.
He went on to say: "It's not up to us to judge his virtue, that is up to US voters."
Mr Putin and Mr Trump's latest bout of mutual appreciation comes amid increasingly tense relations between the US and Russia, in a week that saw a
Russian jet barrel roll over a US plane
above the Baltic Sea in what the US described as an 'aggressive' move.
http://world.einnews.com/article/324126275/JPb3-J922Oclt8Iw