[size=34]Senator Romney: Soleimani is a terrorist and his hand is stained with the blood of our soldiers
Last update:

 Friday, 

8 Jumada I 1441 AH -

 03 January 2020 KSA 10:31 - GMT 07:31


Publication date:

 Friday 

8 Jumada I 1441 AH -

 03 January 2020 KSA 09:49 - GMT 06:49
Source: Al-Arabiya.net
[/size]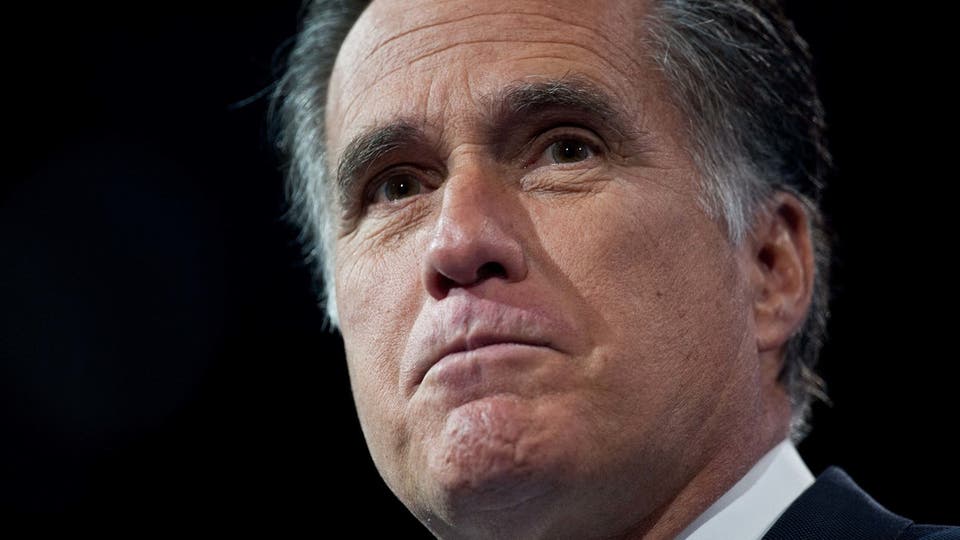 Mitt Romney
Senator Mitt Romney

@SenatorRomney

[ltr]Qassem Soleimani was a depraved terrorist who had the blood of hundreds of American servicemen and women on his hands, and who was doubtlessly planning operations to further harm our citizens and allies.[/ltr]



٦٧٠
٩:٥٠ م - ٢ يناير ٢٠٢٠
المعلومات والخصوصية لإعلانات تويتر
[rtl]





٢٥٩ من الأشخاص يتحدثون عن ذلك




[/rtl]
Romney said that Soleimani was planning operations to harm our citizens and allies.
He added in a tweet on his Twitter account: "We remember and honor the sacrifices of these soldiers and women, and we pay tribute to our brave forces and intelligence officers who carried out this successful mission."
He added that at this time of increasing tension in the region, the United States should take the necessary steps to protect our staff there and abroad.
He said: "With the increasing challenges facing us in the Middle East, it is necessary for the United States and our allies to formulate and pursue a coherent strategy to protect our security interests in the region. I will press the administration to obtain additional details in the coming days."
Subject you care about

?

A video spread on the communication sites, showing the location of the American bombing of a car carrying the Quds Force commander, Qassem Soleimani, and the second man in the militia ...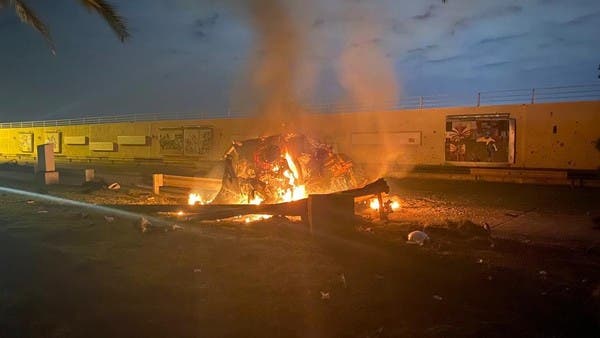 Watch ... where to target the Soleimani convoy with an American operation in Baghdad,
Arabs and the world
After the American strike that killed the commander of the Quds Force, Qassem Soleimani, at dawn on Friday, and Abu Mahdi al-Muhandis, deputy chief of the Hashd militia, the US president, Donald Trump, tweeted that he was victorious by spreading only his country's flag.
Trump's tweet came after an organized assassination using aircraft, and targeted a number of leaders and members of the popular crowd, while exiting from Baghdad International Airport from the southern gate accompanied by a non-Iraqi delegation, where it was reported that some Iranian leaders from the Revolutionary Guards were present.
The missile attack killed the Quds Force commander, Qasim Soleimani, and the second man in the Hashd militia, Abu Mahdi al-Muhandis, and the official in the Hashd Relations Directorate, Muhammad al-Jabri, and the Vehicles Officer Haider Ali.
The operation also left a number of charred bodies, which have not yet been identified.