Trump: Obama lost the Crimea because he did not attack Syria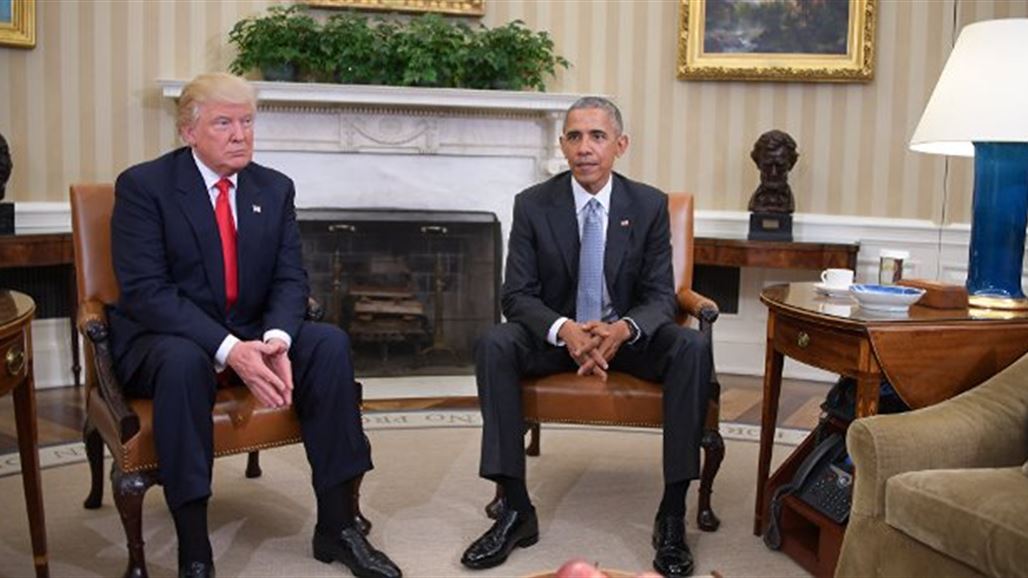 carrying US President, Donald Trump , his predecessor in the White House , Barack Obama, the responsibility for the accession of Crimea to Russia, saying that it was caused by not daring to use force against the Syrian government. 
" President Obama is one of those who lost the Crimea, you must understand that, and this happened long before I arrived here," Trump said in a statement to US media at the White House on Friday .
Trump added that "that responsibility is borne by, Obama lost the Crimea because President Putin did not respect him, nor did he respect our country and Ukraine ." 
Trump said the "Crimean loss" was caused by Obama's refusal to use military force against Syria in 2013 despite his previous warnings to authorities in Damascus. 
Trump said that Obama announced that his red lines in Syria were the use of chemical weapons, but retreated from his threat to use force against the Syrian government forces when the latter launched a chemical attack, and the President pointed out that the actions of his predecessor resulted in the loss of international respect for America. 
On March 11, 2014, the Supreme Council of Crimea and the city council of Sevastopol decided to inform the independence of the peninsula against the backdrop of the change of power in Ukraine.
On the 16th of the same month, a referendum was held in the region, in which 80% of the population participated. More than 95% of them voted for the Crimea's accession to the territory of the Russian state and officially entered it on March 18, which caused great tension in relations between the West and Russia.
https://www.alsumaria.tv/news/239458/%D8%AA%D8%B1%D8%A7%D9%85%D8%A8-%D8%A3%D9%88%D8%A8%D8%A7%D9%85%D8%A7-%D8%AE%D8%B3%D8%B1-%D8%A7%D9%84%D9%82%D8%B1%D9%85-%D9%84%D8%A3%D9%86%D9%87-%D9%84%D9%85-%D9%8A%D9%87%D8%A7%D8%AC%D9%85-%D8%B3%D9%88%D8%B1%D9%8A%D8%A7/ar