In the image .. Amir of Qatar presents his Kuwaiti counterpart shirt "champion of Asia"
Emir of Qatar, Tamim bin Hamad Al-Thani, presented his Kuwaiti counterpart Prince Sabah Al-Ahmad Al-Jaber Al-Sabah with the Qatari national football shirt, which recently crowned the 2019 Asian Cup.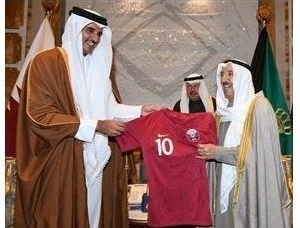 The Qatar Football Federation has published a video recording of Sheikh Tamim He congratulates the Emir of Kuwait on the shirt of the team, thanking him for "support", to answer the latter by saying "God willing you win the World Cup."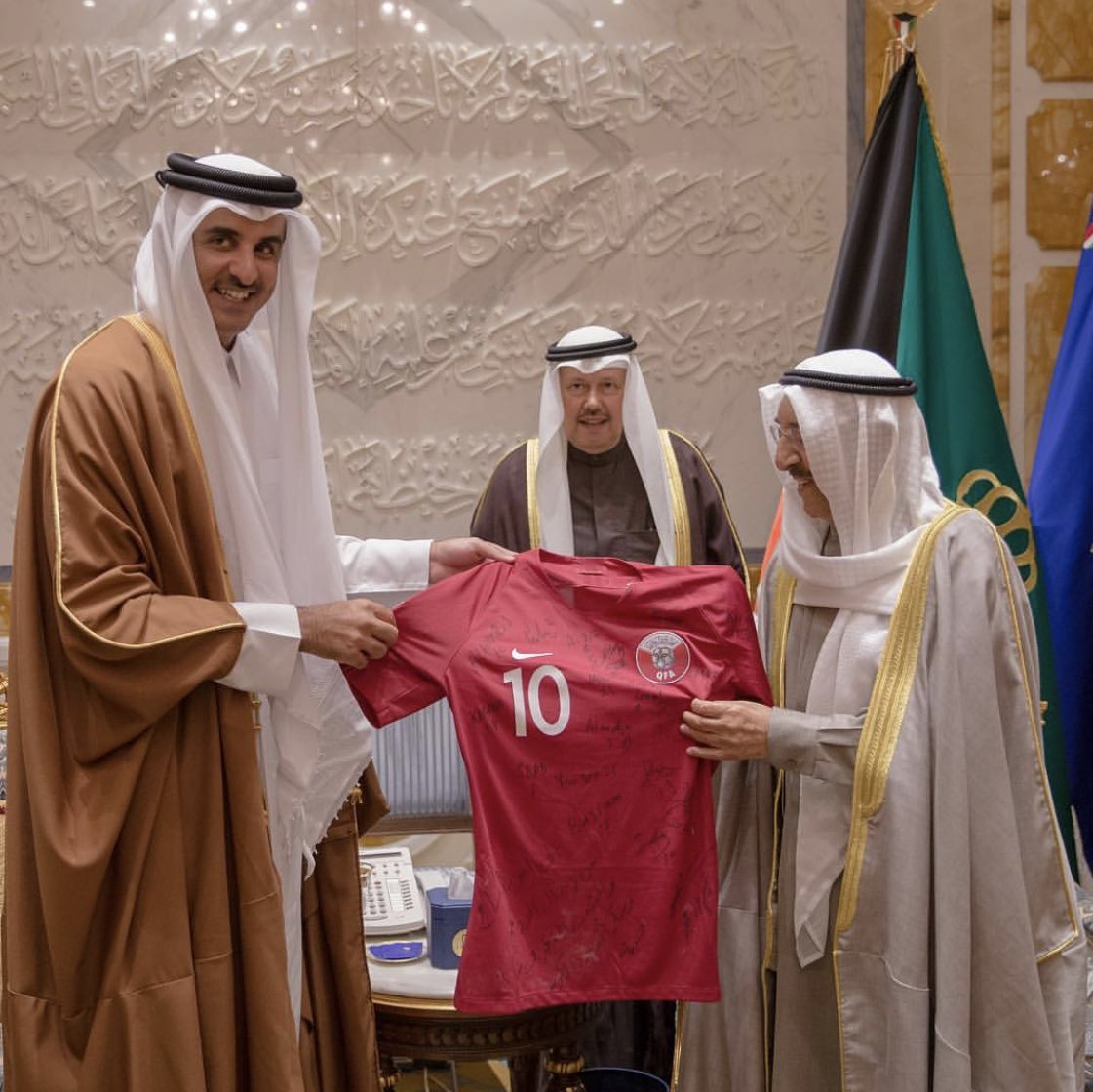 The Emir arrived in Kuwait on Monday morning for a one-day official visit. 
The Qatar team crowned last Friday's Asian Cup, hosted by the UAE, for the first time in its history after winning the final against the Japanese team three goals for the goal.
https://www.alsumaria.tv/news/259971/%D8%A8%D8%A7%D9%84%D8%B5%D9%88%D8%B1%D8%A9-%D8%A7%D9%85%D9%8A%D8%B1-%D9%82%D8%B7%D8%B1-%D9%8A%D9%87%D8%AF%D9%8A-%D9%86%D8%B8%D9%8A%D8%B1%D9%87-%D8%A7%D9%84%D9%83%D9%88%D9%8A%D8%AA%D9%8A-%D9%82%D9%85%D9%8A%D8%B5-%D8%A8%D8%B7%D9%84-%D8%A7%D8%B3%D9%8A%D8%A7/ar