Surprise .. What found the search teams at the site of the fall of the Ethiopian plane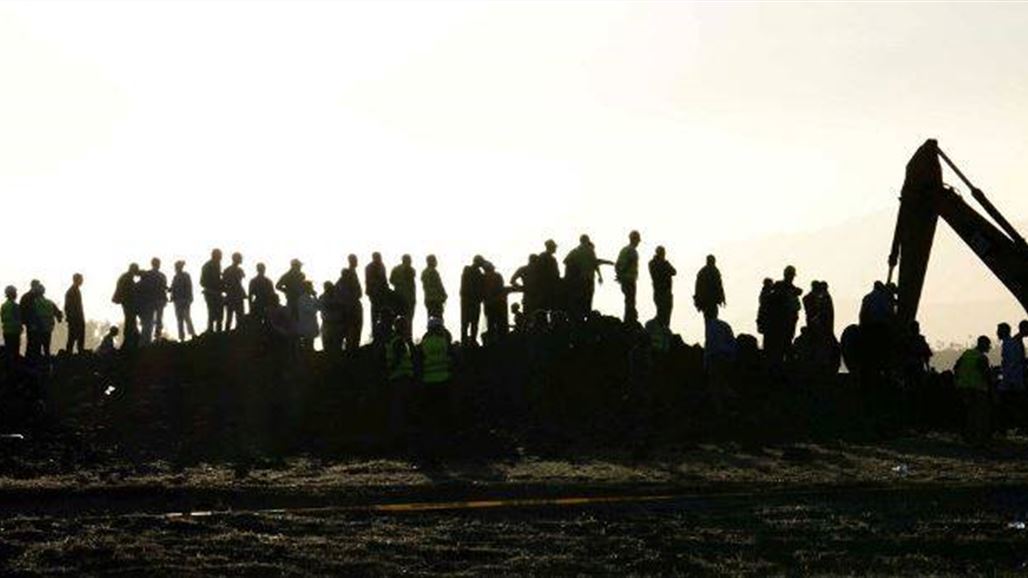 The Ethiopian Red Cross Society announced that it has not found anything similar to the human body, but all that found pieces of different members, at the site of the crash "Boeing 737 Max 8". 

Salmon Ali, an official with the Ethiopian Red Cross Society, said the team did not find anything resembling the human body. All they found was only broken and torn limbs in small sizes, according to the Ethiopian news agency.




There were many countries involved in the process of collecting the bodies of the victims. 

For its part, the Ethiopian News Agency said that the plane entered under the ground with a depth of 15 meters. 

According to a report in the New York Times, the Ethiopian plane that crashed, which was only four months old, recalls the scenario of the fall of the Indonesian plane "Leon Air" of the same model, which crashed just two months after receiving. 

In October, a plane belonging to Indonesia's Leon Air crashed into the Java Sea, killing all 189 passengers. 

The Ethiopian plane crashed minutes after take-off, on Sunday, on its way to the Kenyan capital Nairobi, killing all 157 people on board.
https://www.alsumaria.tv/news/263289/%D9%85%D9%81%D8%A7%D8%AC%D8%A3%D8%A9-%D9%85%D8%A7%D8%B0%D8%A7-%D9%88%D8%AC%D8%AF%D8%AA-%D9%81%D8%B1%D9%82-%D8%A7%D9%84%D8%A8%D8%AD%D8%AB-%D9%81%D9%8A-%D9%85%D9%88%D9%82%D8%B9-%D8%B3%D9%82%D9%88%D8%B7-%D8%A7%D9%84%D8%B7%D8%A7%D8%A6%D8%B1%D8%A9-%D8%A7%D9%84/ar