[size=34]John Bolton: Soleimani killed a Revolutionary Guards blow
Last update:

 Friday, 

8 Jumada I 1441 AH -

 03 January 2020 KSA 14:03 - GMT 11:03


Publication date:

 Friday 

8 Jumada I 1441 AH -

 03 January 2020 KSA 13:50 - GMT 10:50
Source:

 Al-Arabiya.net
[/size]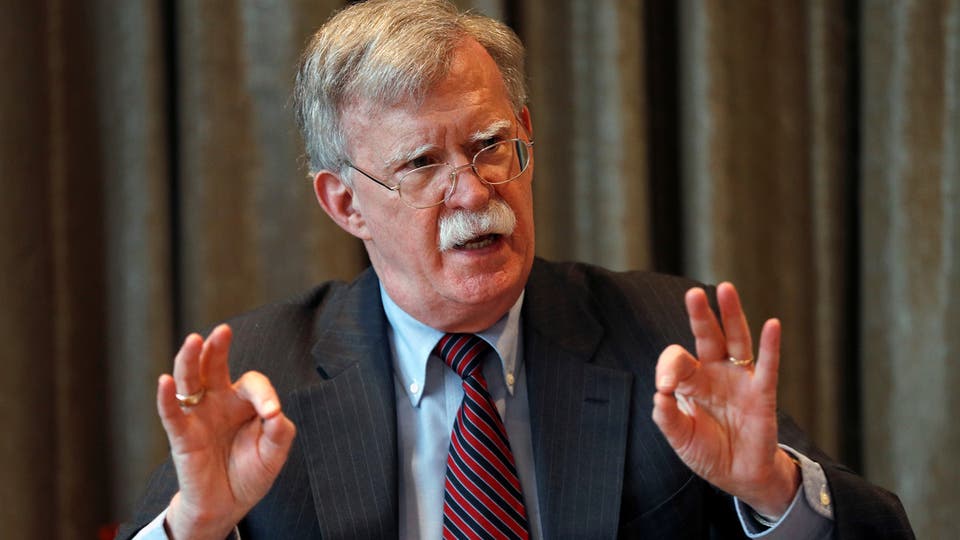 John Bolton[size=0]font size
[/size]
John Bolton

@AmbJohnBolton

[ltr]Congratulations to all involved in eliminating Qassem Soleimani. Long in the making, this was a decisive blow against Iran's malign Quds Force activities worldwide. Hope this is the first step to regime change in Tehran.[/ltr]



٧٬٩١٩
٤:٢٧ ص - ٣ يناير ٢٠٢٠
المعلومات والخصوصية لإعلانات تويتر
[size=16][rtl]



[size=14]٤٬٦١٩ من الأشخاص يتحدثون عن ذلك




[/rtl]
[/size]
[/size]
"The killing of Soleimani was a devastating blow to the Revolutionary Guards' sabotage activities," he said in a tweet on his Twitter account.
He added: "We hope that the killing of Soleimani will be the first step for regime change in Iran."
The American Associated Press reported some details about the operation, saying that the raid targeting Soleimani took place near the cargo area at Baghdad Airport, and that his targeting took place moments after he left the plane that took him from Lebanon.
[size]
[size=25]Subject you care about
[/size][/size]
?

On Friday, Iraq's Shiite cleric Ali al-Sistani called on everyone to show restraint and act wisely after the Quds Force commander was killed by the Revolutionary Guards ...
[size][size]
 Sistani calls on everyone to show restraint after the killing of Soleimani
Iraq
[/size]
[/size]
After the American strike that killed Soleimani and Abu Mahdi al-Muhandis, the deputy head of the Hashd militia, the US President, Donald Trump, tweeted as if he was victorious by spreading only his country's flag.
Trump's tweet came after an organized assassination using aircraft, and targeted a number of leaders and members of the popular crowd, while exiting from Baghdad International Airport from the southern gate accompanied by a non-Iraqi delegation, where it was reported that some Iranian leaders from the Revolutionary Guards were present.
The missile attack killed the Quds Force commander, Qasim Soleimani, and the second man in the Hashd militia, Abu Mahdi al-Muhandis, and the official in the Hashd Relations Directorate, Muhammad al-Jabri, and the Vehicles Officer Haider Ali.
The process also left a number of charred bodies.