[size=32]Fired Oklahoma Food Plant Employee Beheads Woman, Attacks Another[/size]
Sep 26, 2014, 12:17 PM ET
By 

MEGHAN KENEALLY

, 

JACK DATE

 and 

LEE FERRAN


JACK DATE[size=12]More From Jack »
LEE FERRANMore From Lee »
Investigative Reporter
MEGHAN KENEALLYMore From Meghan »
Digital Reporter
[/size]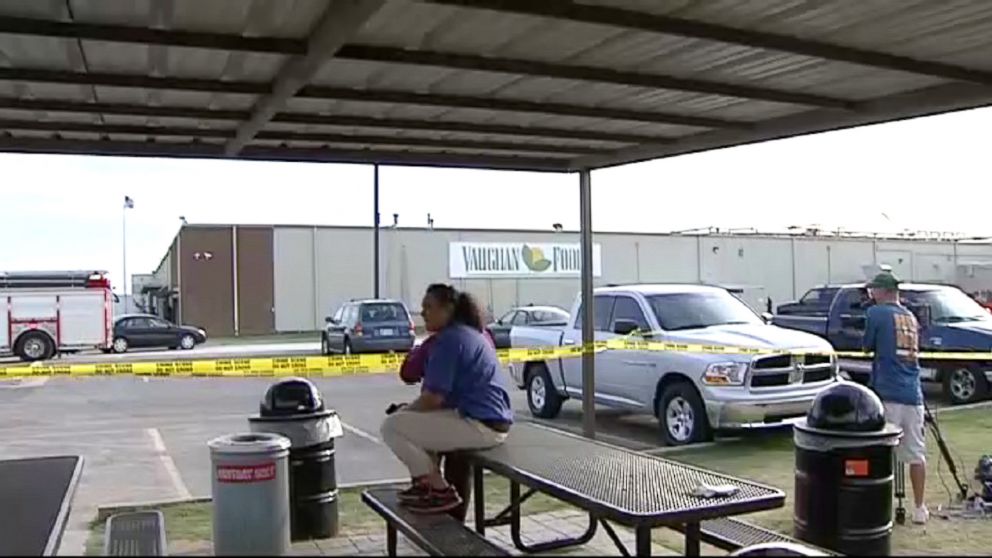 Fired Food Plant Employee Beheads Woman, Attacks Another





A man beheaded one woman and stabbed another at an Oklahoma food processing plant from which he had just been fired today, authorities said.
Alton Nolen was reportedly fired from Vaughan Foods in Moore, Okla., this morning and drove directly from the human resources office to another building in the facility and attacked two women in the front office, police said.
Nolen "became angry" after being fired, the Moore Police Department said in a statement.



http://abcnews.go.com/US/fired-oklahoma-food-plant-employee-beheads-woman-attacks/story?id=25780332
Last edited by rocky on Fri 26 Sep 2014, 3:27 pm; edited 1 time in total