Netanyahu responds to threats from Iranian guards: This will be the last anniversary of the revolution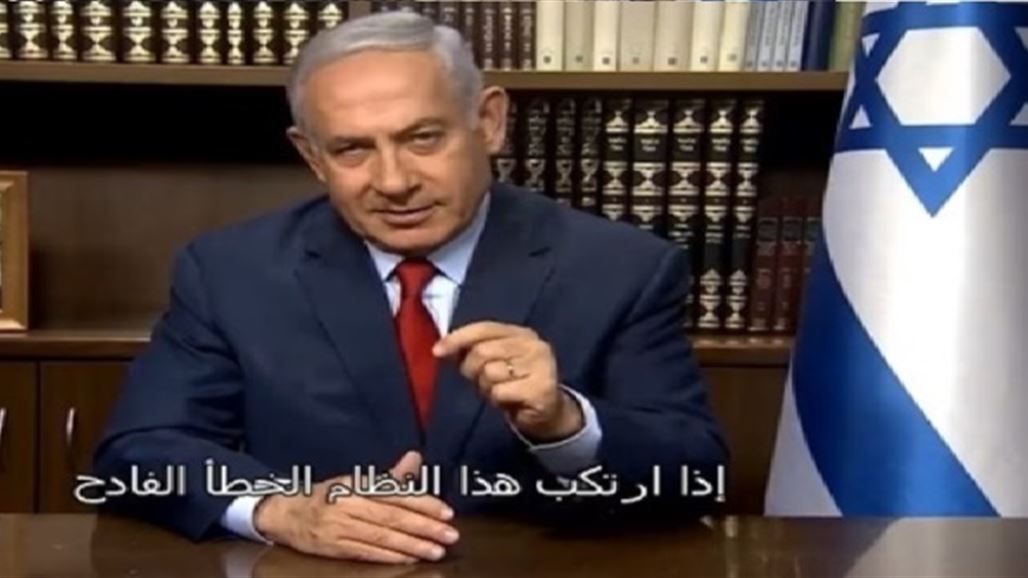 threatened Israeli Prime Minister Benjamin Netanyahu , that this anniversary of the victory of the Islamic revolution will be the last celebrated by Iran if she goes ahead to attack Tel Aviv or Haifa . 

Netanyahu said in a brief speech delivered Monday, in response to the threat of the Iranian Revolutionary Guard to "erase the Tel Aviv and Haifa" in the event of an attack the United States on Iran: "Do not ignore the threats launched by the Iranian regime but I am not influenced by it."

"If this regime commits the grave mistake and tries to destroy Tel Aviv and Haifa, it will not succeed, and this anniversary will be the last to be celebrated," Netanyahu said. "The United States does not have the courage to launch a single bullet against us despite all its military and defense capabilities, but if they attack us, we will wipe out Tel Aviv and Haifa from the face of the earth," 

Assistant Commander of the Iranian Revolutionary Guards for Political Affairs Yad AllahJoani said in a statement on Monday. 

Iranian cities are witnessing mass rallies and events attended by millions of Iranians on the occasion of the 40th anniversary of the victory of the Islamic Revolution in the country led by Ayatollah Khomeini, overthrew the rule of Shah Mohammad Reza Pahlavi and imposed the Islamic Republic's regime in the country. 

Participants in the celebrations denounced "", One of the most famous slogans carried out under the Islamic Revolution, while some burned the flags of the United States and Israel.
https://www.alsumaria.tv/news/260594/%D9%86%D8%AA%D9%86%D9%8A%D8%A7%D9%87%D9%88-%D9%8A%D8%B1%D8%AF-%D8%B9%D9%84%D9%89-%D8%AA%D9%87%D8%AF%D9%8A%D8%AF%D8%A7%D8%AA-%D8%A7%D9%84%D8%AD%D8%B1%D8%B3-%D8%A7%D9%84%D8%A7%D9%8A%D8%B1%D8%A7%D9%86%D9%8A-%D8%B3%D8%AA%D9%83%D9%88%D9%86-%D9%87%D8%B0%D9%87-%D8%A7/ar