Israel calls for Trump to recognize its sovereignty over the Golan
Thursday February 16, 2017 time 9:46 (25 views)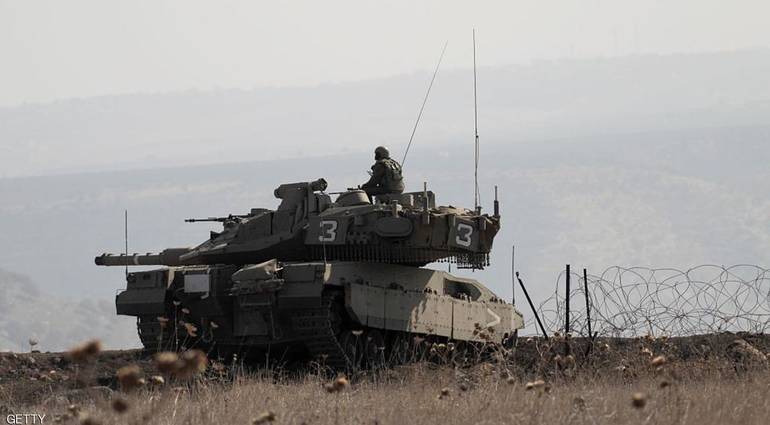 Israel calls for Trump to recognize its sovereignty over the Golan
Facebook
Telegram
Twitter Tags
Google Plus
Linkedin
BAGHDAD / Sky Press
He asked Israeli Prime Minister Benjamin Netanyahu, the US president, Donald Trump, on Wednesday, the recognition of Israeli sovereignty over the Golan Heights, which Israel captured in a 1967 war.
During remarks to the Israeli media and foreign media after the meeting with Trump at the White House, Netanyahu was asked whether he had raised the issue of the Golan Heights, he replied: "Yes."
When asked about the response of US President, Netanyahu said: "I would not say he was surprised my request," did not give further details.
Israel had been asked the same thing of former President Barack Obama's administration in 2015, and diplomats said at the time that he was rejected.
While Israel is looking for a long time to sovereignty over the Golan Heights, it is not clear whether the White House will take this step now.
http://www.skypressiq.net/2017/2/16/%D8%A5%D8%B3%D8%B1%D8%A7%D8%A6%D9%8A%D9%84-%D8%AA%D8%B7%D8%A7%D9%84%D8%A8-%D8%AA%D8%B1%D8%A7%D9%85%D8%A8-%D8%A8%D8%A7%D9%84%D8%A7%D8%B9%D8%AA%D8%B1%D8%A7%D9%81-%D8%A8%D8%B3%D9%8A%D8%A7%D8%AF%D8%AA%D9%87%D8%A7-%D8%B9%D9%84%D9%89-%D8%A7%D9%84%D8%AC%D9%88%D9%84%D8%A7%D9%86