Canada: Saudi Arabia's account of Khashoggi's death is unreliable and incoherent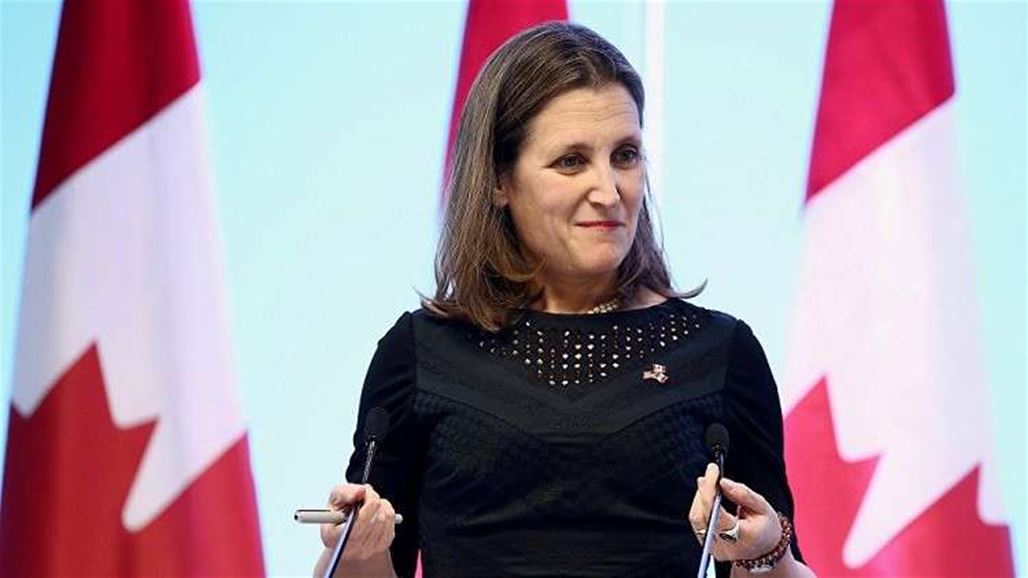 considered that the novel that Riyadh reported about the killing of journalist Jamal Khashoggi inside its consulate in Istanbul is "incoherent and lacks credibility" while demanding an "in-depth investigation". "The interpretations made to date are incoherent and lack credibility," Canadian Foreign Minister Christy Freeland said in a statement. "Canada strongly condemns the killing of journalist Jamal Khashoggi, whom Saudi Arabia confirmed to the consulate in Istanbul."
"We reiterate our call for an in-depth investigation to be conducted in full cooperation with the Turkish authorities and a full and solid account of the circumstances of Khashoggi's death," she said. "Those responsible must be held accountable and face justice." 
The Canadian minister also offered condolences to Khashoggi's fiancé Khadija Genghis and to his family and relatives who are "torn apart" by the pain. 
After 17 days of extreme denial, Riyadh announced for the first time late on Friday that Khashoggi was killed in her consulate in Istanbul after a quarrel and a "clash of hands" with a number of people inside, without revealing the fate of his body. But this declaration, which came after a long and systematic denial, was met with skepticism from the international community. 
Saudi Arabia earlier rejected accusations by Turkish officials that Khashoggi had been killed and claimed he had left the consulate alive, but could not provide a single proof.
Minister Friland herself published a press release in August calling on the Saudi authorities to release human rights activists, which angered Riyadh and caused a diplomatic crisis between the two countries. 
Riyadh responded to the chant by expelling its Canadian ambassador, recalling its ambassador from Ottawa and freezing trade and investment between the two countries. 
The case of the murder of journalist Jamal Khashoggi in his consulate in Istanbul, and the unconvincing story she gave about the circumstances, provoked heated reactions in major countries such as France and Britain, who demanded Saudi Arabia to provide "detailed and immediate" answers to the circumstances and circumstances of Khashoggi's death, And other States.
https://www.alsumaria.tv/news/250512/%D9%83%D9%86%D8%AF%D8%A7-%D8%B1%D9%88%D8%A7%D9%8A%D8%A9-%D8%A7%D9%84%D8%B3%D8%B9%D9%88%D8%AF%D9%8A%D8%A9-%D8%AD%D9%88%D9%84-%D9%85%D9%84%D8%A7%D8%A8%D8%B3%D8%A7%D8%AA-%D9%85%D9%82%D8%AA%D9%84-%D8%AE%D8%A7%D8%B4%D9%82%D8%AC%D9%8A-%D8%AA%D9%81%D8%AA%D9%82%D8%B1/ar