[size=35][size=35]"Bitcoin" is confused and "crypto" is thirsty.. The prices of digital currencies vary
[/size]
[/size]
Economie
[size][size]
[/size]
2022-12-29 | 02:36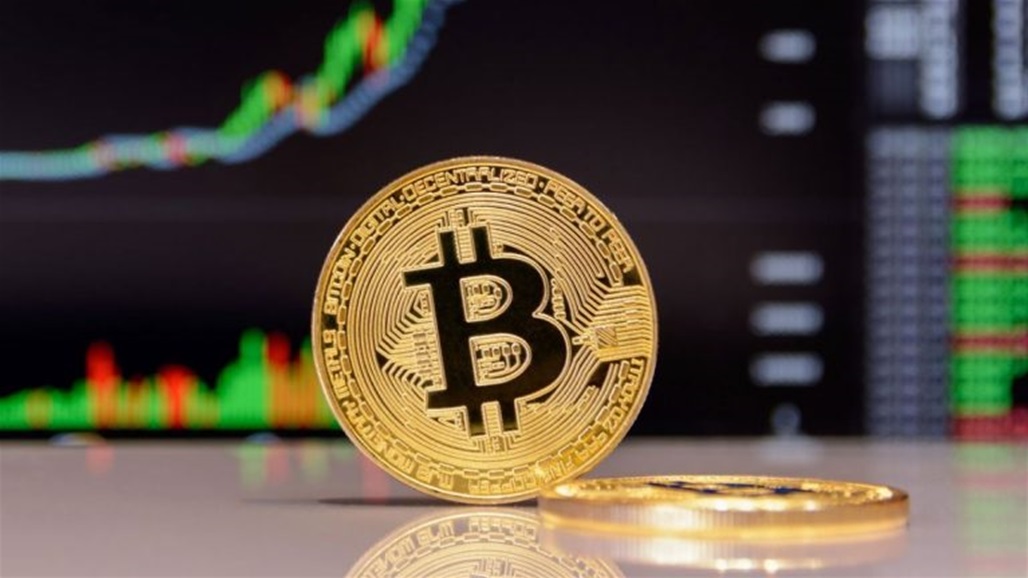 [/size]

254 views

Alsumaria News - Economics The

performance of cryptocurrency prices varied today, Thursday, in light of the decline in the price of Bitcoin.
And the market value of encrypted digital currencies continued to decline during the beginning of today's trading, to reach $795.98 billion, compared to $797.43 billion during yesterday's trading, amid a trading volume during the last 24 hours that recorded $29.47 billion.






The decline of Bitcoin and its siblings comes after negative news that talked about more strictness towards cryptocurrencies after the fall of my platform from the trading platforms for these currencies.

Despite this negative news, there is hope that these currencies will gain more legitimacy after it occurred[url=https://www.alsumaria.tv/Entity/137345/%D8%AC%D8%A7%D9%8A%D8%B1 %D8%A8%D9%88%D9%84%D8%B3%D9%88%D9%86%D8%A7%D8%B1%D9%88/ar/]Jair Bolsonaro[/url], PresidentBrazilWho was due to leave office on December 31, a bill aimed at legalizing the use of cryptocurrencies as a means of payment within the country.
[rtl]Related articles[/rtl]
[rtl]




Cryptocurrency prices soar amid increased demand for Bitcoin




[ltr]23:56 | 2022-12-17[/ltr]

[/rtl]
[rtl]




Bitcoin's sharp drop




[ltr]08:45 | 2022-01-10[/ltr]

[/rtl]
[rtl]




The "massacre" of cryptocurrencies raises concerns... "historic" losses for Bitcoin and Ether




[ltr]09:52 | 2022-05-12[/ltr]

[/rtl]

Bolsonaro's office reported on December 22 from the Official Gazette of the Brazilian Federal Government that the president signed Law No. 14.478 into law after approval.[url=https://www.alsumaria.tv/Entity/2433908045/%D9%85%D8%AC%D9%84%D8%B3 %D8%A7%D9%84%D9%86%D9%88%D8%A7%D8%A8/ar/]Parliament[/url]In the country, the legislature sent the bill to the president's office on November 29 as the final step in recognizing cryptocurrency payments.

According to the letter of the law, residents will not be able toBrazilFrom the use of digital currencies such asBitcoinBTC as legal tender in the country, as inEl Salvador. However, the newly passed law includes many cryptocurrencies under the definition of legal payment methods inBrazil. It also establishes a licensing system for virtual asset service providers and defines penalties for digital asset fraud.

The crypto law is scheduled to go into effect within 180 days, most likely in June 2023. Bolsonaro is set to leave office within days, after which he will take over.[url=https://www.alsumaria.tv/Entity/105741/%D9%84%D9%88%D9%8A%D8%B3 %D8%A5%D9%8A%D9%86%D8%A7%D8%B3%D9%8A%D9%88 %D9%84%D9%88%D9%84%D8%A7 %D8%AF%D8%A7 %D8%B3%D9%8A%D9%84%D9%81%D8%A7/ar/]Luis Inacio Lula da Silva[/url], or simply "Lola" the presidency on January 1st. Lula served as presidentBrazilfrom 2003 to 2010 and has previously made statements in favor of crypto and blockchain adoption.

And he said[url=https://www.alsumaria.tv/Entity/45044/%D8%A8%D9%86%D9%83 %D8%A5%D9%86%D8%AC%D9%84%D8%AA%D8%B1%D8%A7/ar/]Bank of England[/url]It plans to ramp up its efforts to regulate cryptocurrency trading, after the collapse of the FTX exchange underlined the risks this sector poses to consumers."

The BoE is considering new laws to regulate cryptocurrency trading in a bid to protect investors and the broader financial system from potential shocks. , according to statements[url=https://www.alsumaria.tv/Entity/3992039886/%D8%AC%D9%88%D9%86 %D9%83%D9%88%D9%86%D9%84%D9%8A%D9%81/ar/]John Cunliffe[/url], deputy governor[url=https://www.alsumaria.tv/Entity/45044/%D8%A8%D9%86%D9%83 %D8%A5%D9%86%D8%AC%D9%84%D8%AA%D8%B1%D8%A7/ar/]Bank of England[/url].

"We should think about regulation before integrating the cryptocurrency sector into the financial system and before we run into a potential systemic problem," he added.

What is the price of bitcoin today?
Bitcoin price fellBitcoinBTC) encrypted digital today, Thursday, December 29, 2022, by 0.22%, to reach $ 16,576.2.

Today, the market value of Bitcoin has reached $318.93 billion, according to data from the Investing platform.

What are the cryptocurrency prices today?
While the price of Ethereum coin reboundedEthereumETH decreased by 0.23%, to reach $1,194.97.

The price of Binance coin BNB increased by 0.95%, to record $245.10.

The price of a currency fellRippleXRP increased by 2.67%, to record $0.34711.

While Cardano lost 2.52% to $0.2460.

The price of Dogecoin rose by 2.52% to reach the level of $0.070688.

While Polkadot fell by 2.95% to $4.31.
https://www.alsumaria.tv/news/%D8%A7%D9%82%D8%AA%D8%B5%D8%A7%D8%AF/442696/%D8%A8%D9%8A%D8%AA%D9%83%D9%88%D9%8A%D9%86-%D8%AD%D8%A7%D8%A6%D8%B1%D8%A9-%D9%88%D8%A7%D9%84%D9%83%D8%B1%D9%8A%D8%A8%D8%AA%D9%88%D9%85%D8%AA%D8%B9%D8%B7%D8%B4%D8%A9-%D8%AA%D8%A8%D8%A7%D9%8A%D9%86-%D8%A3%D8%B3%D8%B9%D8%A7%D8%B1-%D8%A7%D9%84%D8%B9%D9%85%D9%84%D8%A7%D8%AA