Erdogan's party objects to election results and hangs banners on the streets of Istanbul
, commented Justice and Development Party led by Turkish President Recep Tayyip Erdogan signs around Istanbul bearing the words "Thank Istanbul, we won the Municipality of hearts."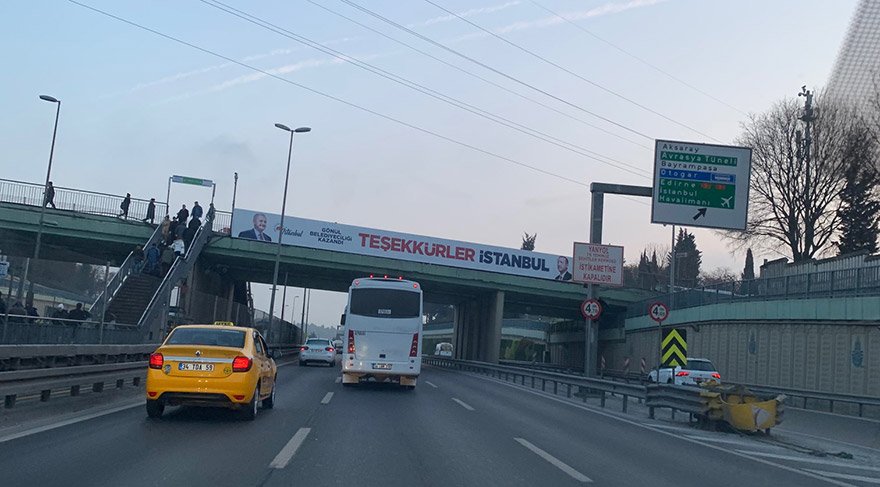 Turkish newspapers say the suspension comes as the Justice and Development Party (AKP) is preparing to lodge objections to some of Turkey 's recent local election results .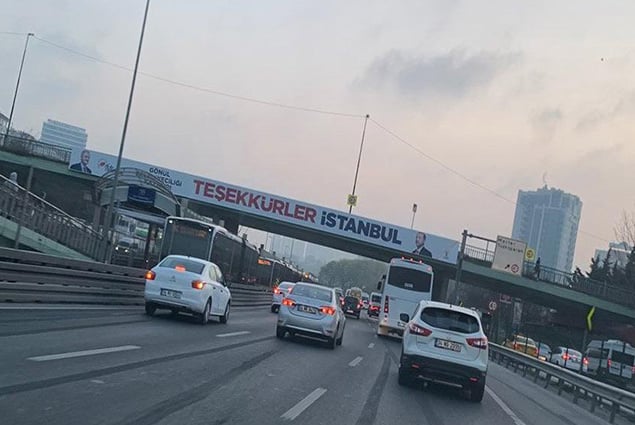 The Turkish press, including the Anatolia news agency, reported the victory of the Republican People's Party candidate, headed by the Istanbul Municipality. However, the Justice and Development Party (PJD) began publishing banners with pictures of its candidate for mayor of Istanbul, which was second only to Ben Ali Yildirm.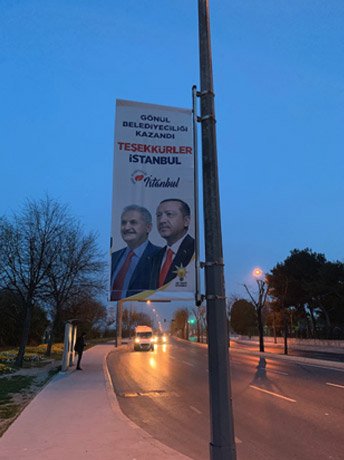 These signs are located on some of the upper bridges and on the other bridges.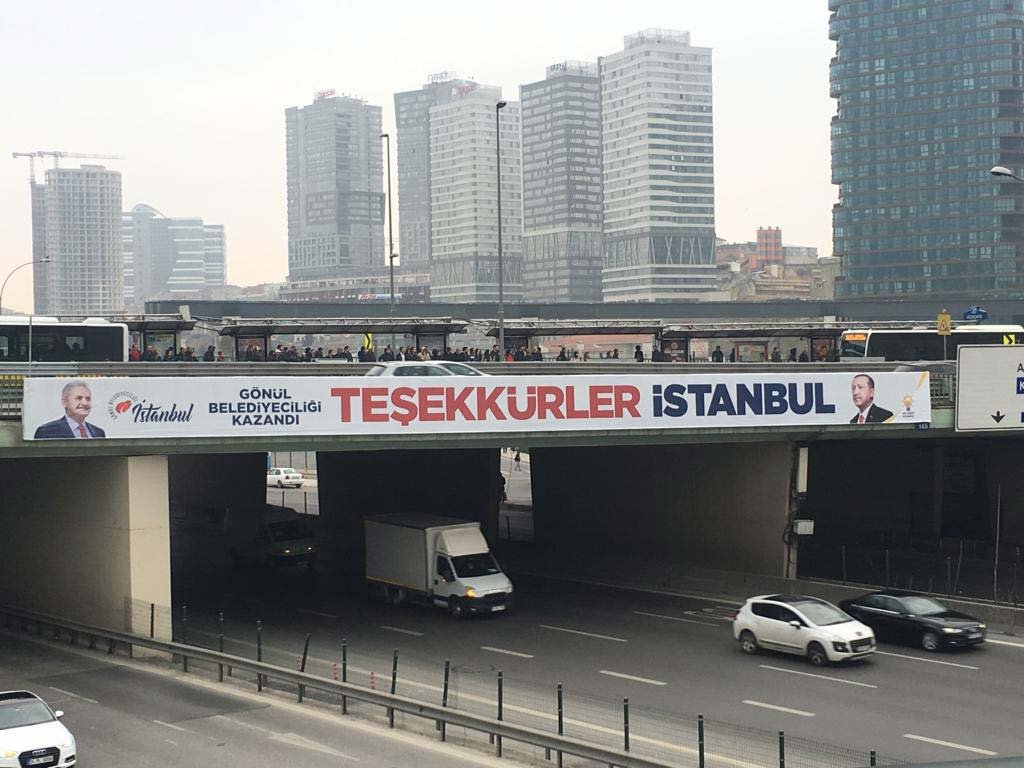 https://www.alsumaria.tv/news/265358/%D8%AD%D8%B2%D8%A8-%D8%A3%D8%B1%D8%AF%D9%88%D8%BA%D8%A7%D9%86-%D9%8A%D8%B9%D8%AA%D8%B1%D8%B6-%D8%B9%D9%84%D9%89-%D9%86%D8%AA%D8%A7%D8%A6%D8%AC-%D8%A7%D9%84%D8%A7%D9%86%D8%AA%D8%AE%D8%A7%D8%A8%D8%A7%D8%AA-%D9%88%D9%8A%D8%B9%D9%84%D9%82-%D9%84%D8%A7%D9%81%D8%AA%D8%A7/ar